Carmel Hills
Carmel Hills neighborhood
The neighborhood of Carmel Hills is a serene and quiet area with homes on large parcels offering picturesque Santa Lucia mountain views. Private and peaceful, homes in this neighborhood are bordered by Hwy 1 to the west, open land to the east, Carmel Valley Road to the south and High Meadows to the north.
Large parcels, hilltop views, towering cypress and majestic oaks are characteristic of the space, and homeowners enjoy a wonderful balance of escape and accessibility as it somewhat secluded yet in close proximity to Ocean Avenue and all the charms of Carmel-by-the-Sea.  Families with kids will love the closeness to Carmel High, a California Distinguished School.
Currently homes in Carmel Hills range in price from 949,900 for a 3 bedroom, 2 bathroom home with 1,680 SqFt of living space on a half acre to 1.1 million for a 3257 SqFt, 3 bedroom, 3 bathroom home on an 11,761 SqFt lot. Click here to preview all Carmel homes for sale in the Carmel Hills neighborhood. For all available Carmel real estate, click here.
As of July 23rd, there have been 7 Carmel Hills homes sold in 2015. The highest sold for 1.1 million and featured 2 bedrooms, 3 bathrooms with 1,834 SqFt of living space on almost a half acre with a heated pool to 585K for a fixer with 4 bedrooms, 2 bathrooms, 2,010 SqFt on a 7,841 SqFt lot.
In June 28th 2014, the most expensive home sold in Carmel Hills, year to date, sold for $1.1 million and was a 1,567 SqFt home on a 23,522 SqFt lot, while the least expensive sold for $775,000 and was a 1,544 SqFt home on a 11,270 SqFt lot.
In 2013, the most expensive home sold was a 2,663 SqFt home on a 13,000 SqFt lot which sold for $1.06 million, while the least expensive was a 1,764 SqFt home on 10,454 SqFt of land, which sold for $385,000.
In 2012, the most expensive home sold in Carmel Hills sold for $960,000 and was a 3,216 SqFt 4 bedroom, 4 bath home situated on a 17,424 SqFt lot with expansive gardens and upgraded amenities. The least expensive home sold in the neighborhood sold for $393,525 and was a 1,500 SqFt 3 bedroom, 2 bath home on .79 acres. It was situated near the Carmel High School and had mountain views. For a detailed analysis of Carmel real estate sales, check out our monthly Community Market Reports.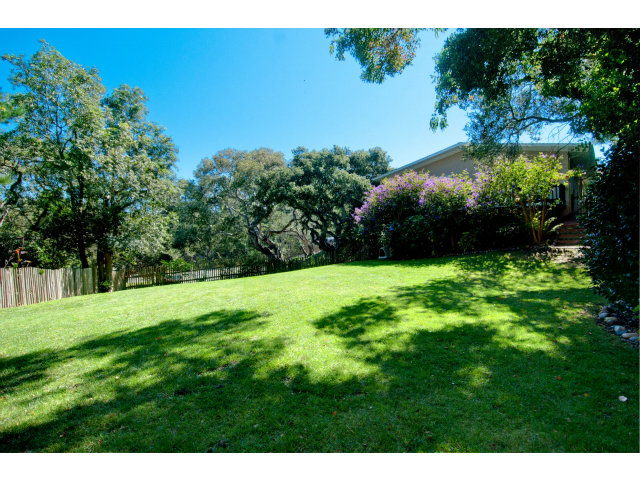 Living in your home in Carmel Hills you may enjoy hiking, jogging, taking a quick trip in to Carmel-by-the Sea, or simply relaxing on your deck overlooking the mountains with a glass of wine. You will embrace the peaceful, relaxed pace of the neighborhood with its beautiful weather and ocean breezes. Your convenient location will allow you to take advantage of the best of Carmel living, from cycling through the Carmel Valley, spending a day at Point Lobos with camera in hand, a delicious dinner at Casanova's or La Bicyclette or entertaining at home with friends and family in your hilltop retreat. Carmel Hills is a wonderful place to call home.

Photo courtesy of www.mlslistings.com
View All Properties for Sale in this Neighborhood