Pebble Beach-Country Club East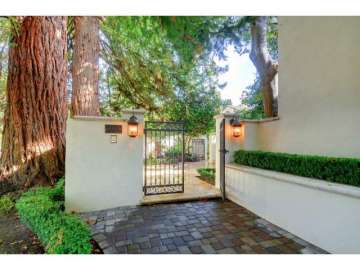 The Pebble Beach neighborhood of Country Club East is situated to the east of Monterey Peninsula Country Club's Shore Course, though it is home to several fairways belonging to the club's Dunes Course. Homes along 17 Mile Drive have gorgeous golf views and are often sprawling homes on large parcels that are walking distance to the beach. Overall the neighborhood is quiet and peaceful with homes nestled on oak lined lanes and the towering pine and cypress trees of the Del Monte Forest. The neighborhood of County Club East is bordered by Congress Road to the east, 17 Mile Road to the West, Forest Lodge Road to the North and Lopez Road to the South. Within the confines of the neighborhood you will find Forest Lake, a reservoir which stores recycled water for irrigation and valuable firefighting purposes and helps protect habitat in the Carmel River and Pacific Ocean. It is currently undergoing improvements to increase its capacity so that it will be able to store a substantial amount of water to use during the summer months, reducing the use of potable water. Homes are located within the excellent Pacific Grove School District as well as just miles from Stevenson, a co-educational boarding school with an exceptional academic program, faculty and learning environment.
Currently on the market as of January 2015, homes in County Club East, range in price from $2.495 million for a classic Mediterranean style home with 3,303 SqFt of living space on a 11,318 SqFt lot to $799,900 for a 1,616 SqFt home on a 9,200 SqFt lot. Click here to preview all Pebble Beach homes for sale in the Country Club East neighborhood. For all available Pebble Beach real estate, click here.
In 2014, there were 32 homes sold in the Country Club East neighborhood. The most expensive home sold for $2.680 million with 4,933 SqFt of living space located on the 3rd fairway of the MPCC Dunes Course. The least expensive was a 1,309 SqFt home on a 9,800 SqFt lot, which sold for $580,000.
There were 32 homes sold in the neighborhood in 2013. The most expensive home sold in 2013 was a 4 bed, 4 bath home with 4,452 SqFt of living space on a 11,235 SqFt lot, which sold for $2.05 million. The least expensive was a 1,291 SqFt "fixer" property, which sold for $579,143.
The most expensive home sold in Country Club East in 2012, sold for $2,025,000 and was a 2,927 SqFt, 5 bedroom 4 bath home on a 9,300 SqFt lot situated along the 3rd hole of the MPCC Dunes course. The least expensive home sold in the neighborhood in 2012 sold for $538,000 and was a 1,474 SqFt 3 bedroom 2 bath home, situated on a 9,300 SqFt lot without views. For a detailed analysis of Pebble Beach real estate sales, check out our monthly Community Market Reports.
To live in County Club East is to experience living the Pebble Beach lifestyle. You are just minutes from 7 world renowned golf courses, a quick bike ride or jog to the ocean, and have a front row seat for the finest Pebble Beach events. As you drive home, waving a friendly hello to the guard at Country Club Gate, your neighborhood will welcome you with majestic oak trees laced with Spanish moss and gentle curving roads. The fresh forest air mixed with the ocean breeze is refreshing and rejuvenating. Once home you may decide to go for a stroll down to the beach or through the marked forest trails, or perhaps head to the nearby Inn at Spanish Bay for a casual meal at Sticks restaurant where you can hear the bagpiper play each day at sunset.
Photo courtesy of www.mlslistings.com