Carmel-High Meadows
High Meadows neighborhood
High Meadows is a Carmel neighborhood to the east of Carmel Woods, situated above Carmel-by-the-Sea. Many homes in this neighbourhood enjoy spectacular Point Lobos and bay views, as well as valley views of the Santa Lucia mountain range. The neighborhood features beautiful estates on large lots, cozy townhomes, and lovely condos inclusive with swimming pool, and tennis court amenities. High Meadow Lane is a 24 unit condominium complex that features well designed units with fireplaces, and some 2 car garages. High Meadow Outlook townhomes feature 2 levels, open floorplans, fireplaces, garages, and many enjoy balconies with forest views. The Vistas features 2 and 3 bedroom, 2 bath units which are located on Outlook Drive. High Meadow Terrace is yet another option for condos buyers, these units boast vaulted ceilings, pool and tennis courts. High Meadows neighborhood is bordered by Aguajito Road to the north, Hatton Canyon State Park to the south, Hwy 1 to the west, and La Pradera to the east. Families with children will appreciate being part of the excellent Carmel Unified School District as well as close proximity to the private Stevenson School located in nearby Pebble Beach.
As of August 11th, 2015, there are two homes in High Meadows for sale and they range in price from $1.995 million for a 5,617 SqFt Cape Cod estate, to $825,000 for a remodeled 2 bedroom, 2 bathroom townhouse with 1,653 SqFt of living space. Click here to preview all Carmel homes for sale in the High Meadows neighborhood. For all available Carmel real estate, click here.  Since the first of the year, 2015, there have been 6 homes sold in this neighborhood, all were all condominiums/townhouses and they range in price from $390,000 to $775,000.
In 2014, the most expensive home sale in High Meadows was a home that sold for $2.9 million, if featured 4,381 Sq.Ft and was located on a spacious one acre lot. The lower price range was a condo, which sold for condo for $432,500.
In 2013, the most expensive home sale in the neighborhood was a for a 4,120 SqFt home on 1.6 acres.  This home sold for $1.52 million, while the lower end sale was a 1,197 SqFt condo which sold for $375,000.
In 2012 the most expensive home sale in High Meadows was for $1.52 million.  This home showcased  3 bedrooms and 4 baths, boasting a 3,820 SqFt floorplan. An architectural significant home as it was featured in the 1968 edition of Home & Garden magazine.  The lower price range sale was for a condo selling at $388,500.  This condo had 1197 SqFt of living space with 2 bedrooms and 1.5 baths. The balcony of the condo enjoyed views of the tennis courts and lush green forest. For a detailed analysis of Carmel real estate sales, check out our monthly Community Market Reports.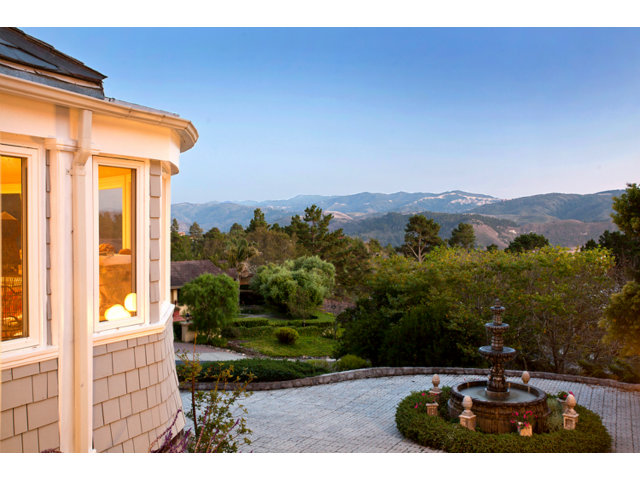 Living in High Meadows you will enjoy a wonderful proximity to the best of the Monterey Peninsula. Carmel-by-the-Sea with its storybook charm is a short 5 minute drive away, where you can take advantage of fine dining, unique shopping and great beach activities. Your convenient address will allow you to take a first seat at Pebble Beach events like the AT&T Pro Am, the Concours d'Elegance, or enjoy a game of golf on one of its 7 renowned golf courses. You can also enjoy venturing into Monterey for business or pleasure, or site see places like the historic Cannery Row, or Monterey Aquarium. Your peaceful location in High Meadows will offer wonderful entertainment opportunities with family and friends, as you relax on your outdoor terrace.
Photo courtesy of www.mlslistings.com
View All Properties for Sale in this Neighborhood