Point Lobos
Point Lobos neighborhood
Estates in the coveted neighborhood of Point Lobos in Carmel Highlands possess a dramatic ocean front location with spectacular ocean views, large lots for immense privacy, and often a cascading staircase leading from your home to the private beach or cove below. The neighborhood sits along the coast south of Point Lobos State Reserve and north of Yankee Point. Among the main streets, Spindrift Road hugs the coast where you will find the area's ocean front estates located. Luxurious and stately, these homes vary from Spanish style compounds to English Country Manors, their commonality the dynamic views out of their windows that capture the ever changing seascape. Only 4 miles from downtown Carmel yet quietly secluded, Point Lobos homes are highly desirable and always impressive.
Homes in the Point Lobos neighborhood range in price from $12.9 million for a sprawling mansion with 8,387 SqFt of gracious living space on a large 64,469 SqFt parcel to $1.4 million for a 2,000 SqFt home  on .56 acres. Click here to preview all Point Lobos homes for sale. For all available Carmel Highlands real estate for sale, click here.
As of June 28th 2014, three homes have sold in the Point Lobos neighborhood year to date. The most expensive home was sold for $5.75 million and was 3,100 SqFt on a 36,000 SqFt lot, while the least expensive sold for $4.4 million and was 5,460 SqFt on a 51,400 SqFt lot. In 2013, four homes were sold in the neighborhood, the most expensive was 4,319 SqFt on a 87,120 SqFt lot and sold for $5.335 million. The least expensive sold for $1.35 million and was 2,288 SqFt on a 12,569 SqFt lot. In 2012 the most expensive home sold in Point Lobos sold for $10.5 million and was a 3 bedroom, 2 bath coastal estate with 4,236 SqFt of living space situated on a 46,609 SqFt lot. The least expensive home sold in the neighborhood sold for $2.995 million and was a 4 bedroom, 1 bath Mediterranean estate with 4,615 SqFt of living space situated on a 20,196 SqFt lot. Both of these amazing homes had captivating ocean views. For a detailed analysis of Carmel real estate sales, check out our monthly Community Market Reports.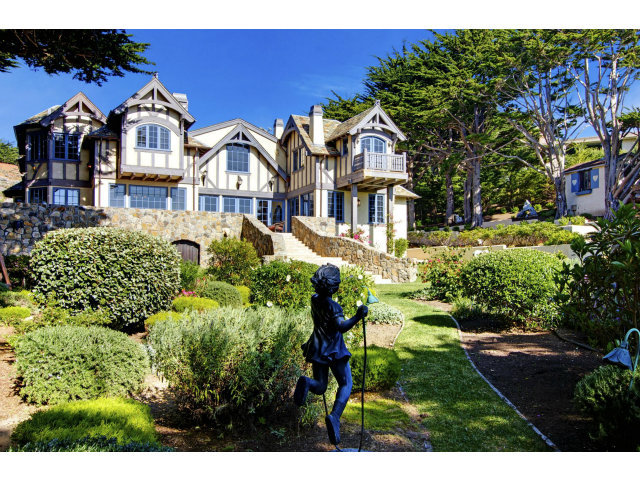 To live in Point Lobos is to enjoy coastal living at its finest. You can enjoy all the recreation, dining and entertainment events the peninsula has to offer while living in a private, exclusive neighborhood of remarkable estates. Carmel-by-the-Sea is a short drive away where you can enjoy the delights of Carmel Village and Pebble Beach is easily accessible for you to experience world class golf and events including the AT&T Pro Am golf tournament and the Concours d'Elegance. In your own backyard you will enjoy walks along the beach, colorful sunsets and crashing waves and picnics at Point Lobos State reserve with friends and family. To live in a home in Point Lobos is to own distinctive Carmel real estate in an inspirational area of great beauty and privilege.
View All Properties for Sale in this Neighborhood