From the desk of Nicole Truszkowski, your Weekly Luxury Market Report for Carmel and Pebble Beach Real Estate for the week of April 15th, 2016.
Spring continues to bloom within our Pebble Beach and Carmel luxury real estate markets. We're seeing shorter days on market, another RECORD sale in Pebble Beach, and a flurry of listing activity in Carmel. See below for details.
Pebble Beach Real Estate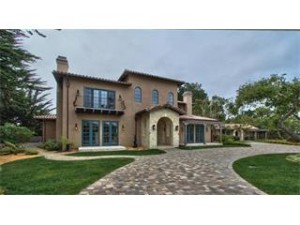 Three new listings in Pebble Beach this past week, one of note, a stunning Mediterranean style home with separate guest cottage, it hit the market at 4.19 million. Last sold in 2011 as a bank owned property for 2.335 million. The current owners did plenty of improvements and upgrades, which are now reflected in the almost double increase of price 5 years later.
Two weeks in a row we saw record sales over 20 Million dollars in Pebble Beach! A gracious 10,000 sq.ft. Estate on Del Ciervo went pending sale after only 67 days on the market, list price 22 million, and is now scheduled to close end of May. Beautifully appointed with lovely architectural features, and exceptional craftsmanship, this home showcases panoramic Ocean views. Good news for the owners considering the home was listed in 2012 at 25 million, and did not sell the first go around.
Lastly, 3 homes sold this past week, including a Pebble Beach townhouse that spent only 5 days on the market before it went into contract. Showcasing beautiful views of Stillwater Cove and Carmel Beach, this home was originally listed for 3.55 million and sold for $3,363,750.
Click on the link to search the most up-to-date information on available Pebble Beach homes for sale.
Carmel Real Estate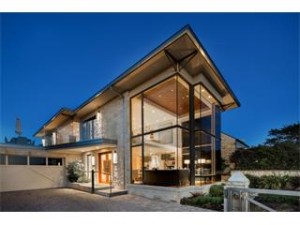 Carmel Real estate boasts 12 new listings this past week. A modern contemporary estate hit the market at 11 million dollars, situated on Scenic road overlooking Stewarts Cove and Point Lobos. The former owner was renowned artist Thomas Kincaid, the famous painter of light. Last sold in 2014 for 6.8 million, the current sellers are including furnishings at this list price. Strange to see almost a 50% jump in list price after 24 months, with the only addition being furnishings. I think these sellers are going to wait a long time for a buyer to jump!
Eleven homes went pending, including a landmark 1931 home that was designed and built by M. J. Murphy, located on Carmelo and 13th this home was originally listed for 4.95 million and at time of sale was listed for 3.795 million. After spending 329 days on the market, this home is scheduled to close end of April. Stay tuned to see what this historic home finally sells for. Four homes sold this past week, two of them sold in less than 15 days: one home on Ocean view in the Carmel Point neighborhood, was listed and sold for 3.995 million after spending 14 days on the market, the second home on Camino Real and Ocean, spent 7 days on the market, was listed for 2.195 million and sold for 2.173 million.
Click here to search the latest available Carmel homes for sale.
That's all for this week!