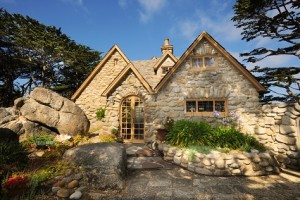 In a luxury home like Carmel CA homes, expenses and space are not an issue. You can customize the floor plan all you want to reflect your lifestyle.
Here are some ideas on what you can add to your Carmel CA homes.
A spacious morning room beside the kitchen for casual family dining is a good idea. This is like a new take on the traditional breakfast room.
A large formal dining room is still required for indoor formal entertainment of guests.
You can add a butler's pantry right between the kitchen and formal dining area and equip it with china cabinets, flatware drawers, crystal storage and wine refrigerator.
In the kitchen, you can add an oversized and well-organized pantry that has room for a freezer.
A wine room that has temperature control and even a table to accommodate testing is a good idea.
A fun way to entertain guests is a game room that might contain a pool table, arcade games or even a karaoke stage.
If you enjoy music, a high ceilinged music room with a grand piano or other instruments is nice to have.
A highly organized walk-in dressing room is a must in luxury homes like Carmel CA homes.
Personal gyms are popular in luxury homes. You can place them right off the master bedroom or near outdoor amenities.
Home libraries are a great place to store books and provide a quiet place for reading.
Home offices are often required by busy owners and their staff.
A large laundry room for multiple dryers and washers with a large multi-purpose table can be a great addition.