From the desk of Nicole Truszkowski, your monthly review of the luxury real estate market for Carmel and Pebble Beach for April 2017.
The spring breezes have arrived with warmer temperatures, and the momentum of tourist season has begun here on the Monterey Peninsula. Real estate activity has picked up, and we're seeing multiple offers more often, with homes being sold over asking price. A common phenomenon seen in the Bay area, but not so prevalent in our neck of the woods. The momentum is building for another HOT selling season, I already feel it in my own business. I just listed a wonderfully remodeled townhouse in Carmel Valley Ranch, that went pending in ONE week! Keep reading for the latest scope on luxury real estate happenings.
Pebble Beach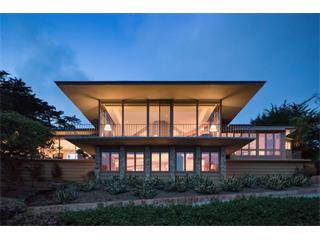 Currently there are 82 luxury (1+ million) homes on the market in Pebble Beach, which is up from 70 from last month. We're still seeing high numbers of multi-million dollar homes, in fact 26 of those 82 homes are listed 5+million and above. April saw 16 new listings hit the market, including a Pebble Beach estate located on the world famous 17-mile drive. Listed for 12.5 million, this mid-century home features sweeping ocean, and Pebble Beach golf course views. Last sold in 2010 for 6.5 million, and formally listed in 2016 for 14.9 million; looks like the sellers might have found the sweet spot for a successful sale this year.
A total of 19 properties are currently pending with 7 of those going into escrow last month. A recently remodeled home on Birdrock, with views of the MPCC Golf Course, went pending after only 44 days on the market. Listed for 2.875 million, and is scheduled to close middle of this month.
Lastly 6 luxury homes sold in April, the exact same numbers as March, with an average of 22 days on the market. The most expensive home to close escrow, was located on 17-mile drive, perched upon a dune between the Ocean and the 4th hole of Spyglass Golf Course. This residence originally listed for 5.95 million, spent 49 days on the market, before selling for 5.8 million. This home last sold in May 2016 for 5.5 million, a 5% increase in sales price in less than a year, a perfect example of our market heating up!
Click on the link to search the most up-to-date information on available Pebble Beach homes for sale.
Carmel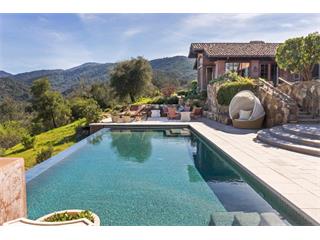 There are currently 139 luxury homes on the market in Carmel, which is up from the 127 in March; 29 of these listings hit the market in April. 39 Pronghorn Run situated in the Preserve, hit the market with a list price of 8.9 million. This Hacienda, 7-bedroom retreat, located on 35 acres, spent time on the market from May 2015 to December 2016, with a list price of 11.8 million. Looks like the sellers have finally faced reality, with almost a 3 million price reduction.
Presently there are 46 homes pending sale, 12 of these properties went into escrow in April. Another property in the Preserve, on Wild Turkey, finally went pending after spending 307 days on the market. This 9,197 Sq.ft. residence on 27 acres, was originally listed for 8.75 million, and at time of escrow was listed for 6.5 million. Closing escrow on May 19th, I predict final sales price will be around 6 million.
Twenty-three luxury homes sold in April, which is up from 14 in March, and the average DOM was 111. A Contemporary masterpiece on Scenic that overlooks Carmel river state beach, and Point Lobos has finally closed escrow. Originally listed for 11 million, and after 183 days on market, finally sold for 8 million. Even though the finally sales price was 3 million below asking price. The sellers on this property still made a pretty penny, since they bought the home in 2014 for 6.8 million. A 1.2 million dollar profit margin, is nothing to sneeze at!
Click here to search the latest available Carmel homes for sale.
Continue to check in weekly for the latest up-to-date luxury real estate information, or for helpful tips by your favorite Real Estate Guru, moi! Any questions or concerns, regarding buying or selling luxury properties, please be sure to contact me, Nicole Truszkowski at 831-238-7449!