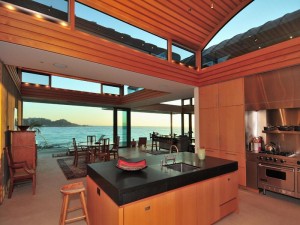 Existing-home sales increased again in September 2010, asserting that a sales recuperation has started.  Existing-home sales, which are finished dealings that consist of single-family, townhomes, condos and multiple ownership, rose 10.0 percent to a seasonally adjusted yearly pace of 4.53 million in Sep from a downwards modified 4.12 million in Aug, but persist 19.1 percent under the 5.60 million-unit rate in September 2009 when first-time buyers were working up ahead of the initial deadline for the tax credit last November.
A housing recovery is coming about, however will be irregular from time to time depending upon the length and effect of a foreclosure moratorium. But the total direction should be a steady climbing up trend in home sales with buyers reacting to historically low mortgage rates of interest and very encouraging affordability conditions.
For a 30-year conventional fixed-rate mortgage, the national average commitment rate declined to a very low 4.35 percent in September from 4.43 percent in August and from 5.06 percent in September 2009, according to FHLMC.
In September, the national average existing-home price for all residential types was $171,700, which is 2.4 percent lower a year ago. Distressed properties reported for 35 percent of sales in Sep compared with 34 percent in August and 29 percent in September 2009.
Click Here to See Carmel CA Homes for Sale!
Ten years ago, mortgage rates were just about twice of what they are nowadays and about 1.5 percent lower than the peak of the residential flourish in 2005. Additionally, prices of homes are playing about 22 percent lower than 5 years ago as they were bid up by the highest housing rush on record.
To show the increase in housing affordability, the average monthly mortgage payment for a newly bought home is several hundred dollars less than it was five years ago. As a matter of fact, the average monthly mortgage payment in many regions is less than what people are paying up for rent. Housing affordability conditions today are sixty percent higher than during the housing boom, so it has become a very solid buyers' market, particularly for families with long-term plans. The savings today's buyers are getting are not a onetime benefit. Buyers, including those of Carmel CA Homes with fixed-rate mortgages will save up money, for every year they're residing in their home which is a real exemplar of how homeownership forms wealth over the long-run.
Overall housing stock at the end of September came down 1.9 percent to 4.04 million current available homes for sale, which corresponds a 10.7-month supply at the existing sales rate, a decline from a 12.0-month supply in August. Raw, unsold stock is 11.7 percent lower than the record of 4.58 million in July 2008.
Vacant homes and homes where mortgages have not been paid for a prolonged number of months have to be exonerated from the market as fast as possible, with new buyers aiding the recuperation along a healthy track. Stock remains raised and keeps favoring buyers over sellers. A normal seasonal decline in inventory is anticipated through with the approaching months.
A survey presents that first-time buyers bought 32 percent of homes, including Carmel CA Homes in September, almost unaltered from 31 percent in August. Investors got an 18 percent market share in September, a decline from 21 percent in August. All-cash sales went up 29 percent in September from 28 percent in August.
Single-family home sales inclined 10 percent to a seasonally adjusted yearly rate of 3.97 million in September from a pace of 3.61 million in August, but are 19.5percent below the 4.93 million levels in September 2009. The average available single-family home price was $172,600 in September, down 1.9 percent from a year ago.
Existing condominium and multiple ownership sales increased 9.8 percent to a seasonally adjusted annual rate of 560,000 in September from 510,000 in August, but are 16.2 percent lower than the 668,000-unit level one year ago. The median existing condo price was $165,400 in September, down 6.2 percent from September 2009.