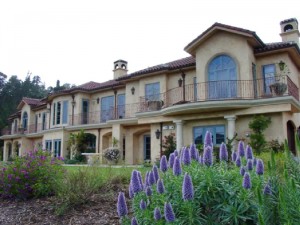 Lately, rumor spreading out all over the county saying that the health care reform bills in Congress recently enacted consists a sales tax on all real estate sales including of Carmel CA Homes. While there is a tax, it does not apply to everyone.
Enacted on March 30 of this year, the Health Care and Education Reconciliation Act of 2010 is a wide-ranging and very complex part of legislation. "Unearned Income Medicare Contribution" (1402) is one section that imposes a 3.8% tax on any revenue on the real estate sale. However, it is aimed at people with high-income, who include a small majority of American. Nevertheless, it does not start until Jan. 1, 2013.
Here are truths of this new law.
First, it is not a sales tax and it does not oblige any transfer or recordation tax. It is called a "Medicare" tax because the funds received will be allocated to the Medicare Trust Fund, which is branch of the Social Security system.
Next, if your adjusted gross income (AGI) is below $200,000, you are safe and without problems. The income thresholds are evidently detailed in the law. If you are married and filed a joint tax return with your spouse, the decree will affect only if your income is above $250,000. If you and your spouse choose to file an individual tax return, the threshold is declined to $125,000.  In order to be subjected to the new law, one has to earn above $200,000.
For married couples filing a joint tax return, the up-to-$500,000 or up to $250,000 for single taxpayer exclusion of gain from a home sale has not been revoked; furthermore, the right to deduct mortgage interest and real estate tax payment has not been removed.
The Accountant's Protection Act is a complex formula to calculate the tax.  A taxpayer must decide which less is; the profit you have made on your home sales or the amount that your income surpasses the fitting threshold.
Here is an example.  Your AGI is $150,000. You sold your house and gain a profit of $400,000. There is no change in the way you conclude your gain: You take your purchase price, add any major improvements you have made over the years, and subtract that number from the net sales price.
Click Here to See Carmel CA Homes for Sale!
Derived from this formula, you and your spouse owned and lived in that home for at least 2 of the 5 years before it was sold. Therefore, you are qualified to eliminate all of your profit; you are not under in the new 3.8% tax.
Another example, your AGI is $300,000. Since you are entitled to take the profit elimination of up-to-$500,000, once more you don't need to pay the Medicare tax; your entire profit is excluded, and therefore there is no profit to tax.
Another example, you've made a profit of $600,000. Your income is $300,000. You can only eliminate $500,000 under existing law, so you will have to pay capital profit tax on the outstanding balance. The rate presently is 15 percent, so you will owe $15,000.
But since your income is higher the threshold, you now have to pay the additional 3.8 percent tax.
As specified earlier, the tax is based on lesser of your gain or the difference between the threshold and your income. Your profit is $100,000 and $50,000 is the difference between your income and the threshold. In our example, the lower number is $50,000, and you will also have to pay $1,900 to the Internal Revenue Service.
According to statistics of March of this year, for example, 50% of all current homes were sold for $170,700 or less. Evidently, none of these homes could make a gain of even $250,000, so if you be eligible for the exclusion-of-gain requirements you will not be affected by this new law.
This new law has yet to be examined or understood. We have more than 2 years before it starts. However, since the law affects all forms of real estate, including Carmel CA Homes, you should consider consulting with your financial advisers as to your coverage.
Until we all have a better knowledge how it will work, we will, certainly, have to wait. For the time being, however, don't trust the rumors.