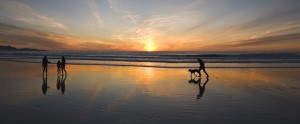 You were sure about the computation – the property you listed was priced fair, but there's not one who wants to take it.  Six months have passed, prices have gone further down, and the property you listed is now considered steep. Was it something you did or did not do that caused you to be in this dilemma?
Regardless how great you are in pricing, chances are you're still going to find yourself in the middle of an overpriced listing. But there is a way to keep you away from this predicament and it involves taking practical steps during the listing agreement signing.
Click Here to See Carmel CA Homes for Sale!
One thing is the executive review. It should be done any time during the period of listing the property.  This strategy involves your manager and a group of 3 or 4 real estate agents prior to it being up on the housing market.  Every member of the executive review team gives a written assessment of the home including its strong points, weak points, and even the projected selling price. Each of this written evaluation goes to the listing agent to aid the seller in pricing the home appropriately.
You can have the executive review team return should you find it necessary to slash the original listing value after a month or so on the housing market. You must chat about what the current value must given considering the current condition of the market. The listing agent won't give his/her say about the matter until the rest of the executive team leaves. This technique lets the listing agent fix the dilemma since he/she did not say anything about reducing the value.
Uncalculated probabilities – No matter how good it is in the seller's market, the likelihood of more than 25 percent of the properties getting sold in any given month is, well – least likely. This means that 75 percent of properties on the list won't be sold during the month they were listed.  In the current housing market, several price ranges stay still for as much as 5 years. With that given, a mere 2 percent – and sometimes less – of the properties listed will catch a buyer in any given month – and that means the rest – which is 98 percent- will just sit on the market.  If sellers are aware of these figures, they won't be fooling themselves about the price their property and will learn how to price it realistically
Home sellers can be quite stubborn and stand by the fantasy land price they've tagged on their property. If they refuse to be realistic even after constant persuasion, make a deal that when you've already had 10 showings of their listing and still no prospect buyers, he/she will agree to slash the price.  By the time you take the listing they should already have signed the price reductions.
One way to get instant comments from both buyers and agents regarding the value, the facilities, and how comparable the property is to other listed properties is through post-showing surveys. If there are a lot of comments from buyers regarding the price and how it is too high, it's going to be trouble for sellers refute that they are indeed not priced appropriately.
One proven technique is to get a price cut whenever sellers note down a counteroffer at a reduced asking value. This way, buyers will be prompted to take action.  Moreover, a lot of sellers get dejected when they get a ridiculously low bid. This will be a good moment to tell the sellers about considering the offer, and that it is better than being disheartened and not selling at all.
But there are times that you are going to be dealing with a seller that is too caught up on pricing his/her property unrealistically and there's nothing you can do or say to make him/her realize that it is not appropriate for the current market condition.  Sometimes, you just got to throw your hands up and walk away and let their properties out of the listing.