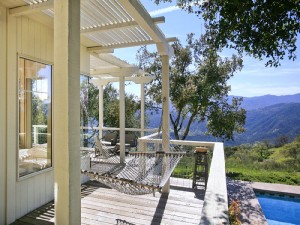 All around the country, cash buyers have become very active in cleaning out deals in some of the U.S.'s hardest hit housing markets. More and more buyers are liquidating their investments in order to acquire real estate that certainly seems to have bottomed out in prices. The overall effect is that homes overall have begun to climb in prices, certainly good news for Carmel CA homes.
In the Miami-Fort Lauderdale area, Zillow reports that cash buyers are involved in half of the real estate transactions made last year, a big jump from 16% in 2006. Miami home prices in 2010 rose by 15% from the previous year in consequence.
In Phoenix, cash buyers account for 42% of the deals in 2010, tripling the percentage from 2008.
On the national level, NAR reports that all-cash transactions form 28% of all home sales, double the rate from back in October of 2008.
The lowered housing prices of the last few years have finally enticed more and more buyers to take advantage of bargain deals that continue to pop up all over the country. Sensing a great opportunity in what seems to be a housing market slowly bouncing back, these newly confident cash buyers are motivated to make real estate investments, such as Carmel CA homes, because of the favorable and sometimes irresistible prices currently made available.
Some buyers even sell off their other non-real estate properties to pay off homes with cash. The economic crisis has turned cash buyers into great opportunities for sellers, who feel less risk with dealing in all-cash transactions instead of in difficult mortgages and other financing.
Hardest hit markets have shown more cash deals, making an impression that people with cash think that the way prices are now certainly seems to be a good long term decision in the end.