How The New York Times and Time Magazine Got It Wrong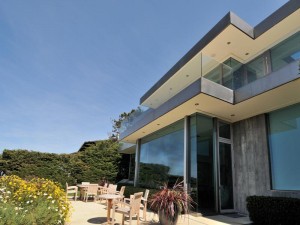 Pessimists and naysayers are in full force with their apocalyptic proclamations that houses, such as Carmel CA homes, are no longer a sound investment. The New York Times ran this headline in August, "Housing Fades as a Means to Build Wealth, Analysts Say" and the September issue of Time magazine cover story is "Rethinking Homeownership: Why Owning a Home May No Longer Make Economic Sense." At this point, people who read these articles will just conclude that they should not buy a house.
Historically, however, development blooms after bust, and demand eventually catches up to supply. Add the basic human need for housing, and you get another housing boom in the works.
This is not the first time we've seen the predictions of credible news. Trustworthy sources published headlines between 1947 and 1993 about real estate not being a lucrative investment and after each prediction; the markets recuperated, and eventually, boomed. That means they were all wrong. Demand met supply and the economy stabilized.
These predictions are based on emotion and fear instead of facts. "Be greedy when others are fearful and fearful when others are greedy," an American investor, Warren Buffet said. That means it's time to buy Carmel CA homes when the masses are frightened and the prices are low. History repeats itself. The land has been the king for the past 2,000 years – beginning with Solomon and going all the way to Warren Buffett.
People say if you want to be the best at something, you should do what the best people do. So if you want to be rich and successful, you imitate the top ten percent.  Those people at the top are purchasing while land is low-priced.
Demand will catch up with excess supply and demand will exceed supply. We have yet to find a way to boost agricultural production, but people still need places to live. It is one of the few constants in this world. Moreover, the population is growing with 4,317,119 babies born in 2007 (the latest year available from census reports). This means that around 2027, there will be 4 million people entering the labor force and needing their own places to live. The census also reports an estimate of 880 thousand immigrants entering the country per year and a projected population increase to 392 million by 2050 – an increase of more than 50 percent of the 1990 population size.
In addition to population growth, there will always be people who change their life stages. In 2008, the U.S. Census reported 54.5 million people between the ages of 50 and 64. These people are approaching retirement and many will want to reduce the size and / or move to active adult communities. Growing families wanting more space, the newlyweds will look for starter homes, and people move or get new jobs / raises will have to adapt to their new situation. Add that for those entering the workforce from high school and college, and all demand is going up. This puts us in position for another major progress.
Beyond the historical elements and the logic of supply over demand, there is an emotional demand that leads people to buy Carmel CA homes. Besides the fact that housing is a basic human need, purchasing a home is an important step in improving life. A house can mean a good school district or a way to reduce the stress on the marriage. Psychologists say that buying a home is the third thing that people spend most emotionally following giving birth and marriage. Besides, owning a home is to own a piece of America that has been at the center of the American dream since Homestead Act 1862. A house is a good financial investment, but if that alone does not motivate people to buy, their emotions will.
People are forced into panic during busts. They are obliged to give in to their fears and anxiety of the market. However, in general, housing remains a sound investment not only from the point of view of supply and demand, or the fact that history shows that busts are always followed by booms, but also because people are emotional and will do everything possible to support their families.