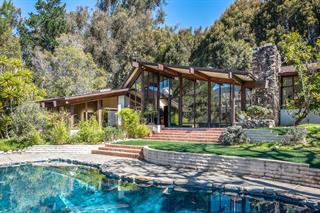 There were 7 Carmel Valley Real Estate sales for the month of April which is down from 13 in March. A mid-century, modern home located up above Carmel Valley Village, was the most expensive home to sell. This property featured 3 bedrooms, 3 bathrooms and 2,186 SqFt of living space, complete with a swimming pool and was originally listed for 1.395 million and sold 14 days later for 1.44 million.
14 new listings hit the market in Carmel Valley in April, which is up from 6 in March. Weathertop Ranch, a magnificent 343 acre ranch with a 2,743 SqFt main house, a guest house, barn house and caretakers unit and listed for 6.8 million.
There are currently 60 homes on the market and 20 homes pending sale.
To view all Carmel Valley Real Estate click on the link. For a 60-day Market Snapshot of all of our communities on the Monterey Peninsula click here.