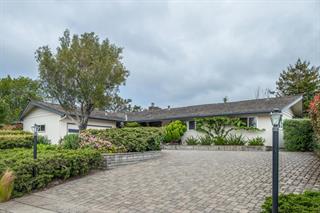 There were 8 Carmel real estate sales for the month of May which is down from 19 in April. The most expensive home to sell was a single level, 5 bedroom, 2.5 bathroom home with 2,900 SqFt of living space on an oversized, 16,891 SqFt lot, located in the Carmel Views neighborhood. Originally listed for 1.725 million and selling 190 days later for 1.35 million.
31 new listings hit the market in Carmel in May which is up fro 25 in April. Scenic 6 1/2 SW of Ocean, a 3 bedroom, 2.5 bathroom home with 2,380 SqFt of living space on a 5,600 SqFt lot featuring floor to ceiling windows and listed for 9.5 million.
There are *currently 128 homes on the market and 49 homes pending sale.
Click on the link to view current Carmel Real Estate for Sale. For a 60-day snapshot market snapshot of all the communities of our beautiful Monterey Peninsula, click on the link.
*as of June 16th, 2020