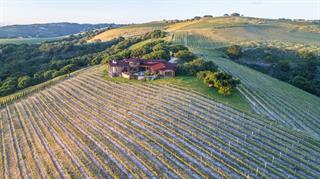 There were 15 Carmel Valley real estate sales for the month of November which is up from 14 in October. The most expensive home to sell was a large property containing 2 parcels, 2 mature vineyards, 3 houses, barns, Ocean views and much more! Originally listed for 10.75 million and selling 93 days later for 8.875 million.
3 new listings hit the market in November which is the same as October. 500 El Caminito Road, also known as Weathertop Ranch with views of the Monterey Peninsula, 3 parcels, a post-adobe main house, multiple guest houses with a combined 7 bedrooms, 7 bathroom count and so much more. Listed for 7.5 million.
There are currently* 15 homes active on the market and 18 homes pending sale.
For all available Carmel Valley Real Estate for sale, click on the link. To see a 60-day Market Snapshot of all the communities on the Monterey Peninsula, click here.
*as of December 15th, 2021