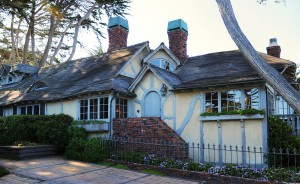 It's quite easy to make a choice if you favor an off-white color to cover the walls of Carmel CA homes. Though adding some color will add a touch of vibrance and liveliness to your condo, and picking out the perfect color combination is going to be easy if you follow these guidelines.
Start by taking a small sample of each, carpet, drapery, and furniture fabric in your Carmel CA homes and paste them onto a white poster board. Take a paint manufacturer's fan deck to see what possible colors you can choose and narrow down the range of your choices.  Feel free to go with the colors which suit your tastes the best.
Try out your selected color by buying a small amount of the color you chose. Paint it on the poster board and see how it blends in with the colors of your condo. If you don't have the samples, try painting a piece of wallboard and place it side by side with your sofas, draperies, etc.
Choose a color that goes well in your ceiling. For low ceilings, light colors work best. Conversely, a darker ceiling hue may help you feel more comfortable and secure.
Try to use flat paint for walls, semi-gloss for doors, trims and baseboards, and medium sheen for kitchen and bathroom walls.
Make sure that the paint you choose for Carmel CA homes is environment friendly. Look at the label to see if the paint has particular quantities of hazardous compounds. Look for non-toxic paints with zero VOCs.