Deer Flats/Fisherman Flats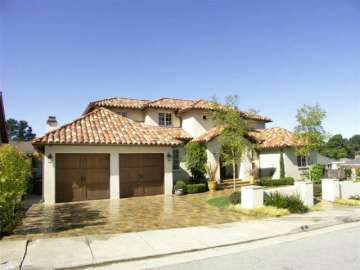 The neighborhood of Deer Flats/Fisherman Flats in Monterey is bordered by the Salinas/Monterey Highway to the North, Flagg Hill and open space to the South. The neighborhood has 2 golf courses within close proximity, Del Monte to the west and Monterey Pines to the east. It is conveniently located across the highway from the Monterey Peninsula Airport as well. Fisherman Flats Park is a lovely, well maintained park with BBQ facilities, a large grassy field and children's playground. Deer Flats park also features a playground and has an open field for play and relaxation. The neighborhood is home to Santa Catalina School and Foothill School. Santa Catalina, located on Mark Thomas Drive has a lower and middle school for boys and girls from PreK-grade 8 and the Upper School is a Girls Boarding School for grades 9-12. The school was originally a convent and school built in 1850 when Monterey was the capital of the state of California. This history is reflective in the school's Spanish colonial architecture. Foothill School is the neighborhood elementary school and is located on Via Casoli. Homes are well maintained, in a quiet peaceful country setting and enjoy beautiful weather with warm fog-free days and clear mild nights.
As of February 25,2015 homes in Deer Flats/Fisherman Flats range in price from $2.95 million for a 3 bedroom 3 home with 2,839 SqFt of living space on 7+ acres to $524,500  for a 1,360 SqFt condo with 3 bedrooms and 2.5 bathrooms. Click here to view all homes for sale in the Deer Flats/Fisherman Flats neighborhood. For all available Monterey real estate, click here.
15 homes sold in this neighborhood in 2014. The most expensive home sold for $905,000 and was a 4 bedroom, 3 bathroom home with 2,412 SqFt of living space situated on 10,300 SqFt of land. The least expensive home sold for $400,000 and was a 2 bedroom, 2.5 bathroom condo with 1,388 SqFt of living space.
In 2013, the most expensive home sold in the neighborhood was a 4 bed, 3 bath home with 3,390 SqFt of living space and situated on 8,800 SqFt of land, which sold for $1.08 million. The least expensive home sold in 2013 was a 2 bed, 2 bath forrest view condo with 1,116 SqFt of living space, which sold for $350,000.
In 2012 there were 24 home sales in the Monterey neighborhood of Deer Flats/Fisherman Flats. The most expensive home sold for $1.11 million and was a 4 bedroom 2+ bath home with 3,326 SqFt of living space situated on a .18 acre lot. This lovely Mediterranean style home located on White Tail Lane had an open floor plan, ocean views and was located on a private and quiet cul-de-sac. The least expensive home sold was a 2 bedroom 2 bath condo unit on Montsalas Drive with 1,000 SqFt of living space. The unit had a sunny location with a private back patio and was situated near the complex pool and spa. For a detailed analysis of Monterey real estate sales, check out our monthly Community Market Reports. 
To live in the neighborhood of Deer Flats/Fisherman Flats is to live in a conveniently central Monterey location with easy highway access and proximity to the best of the Monterey Peninsula including being minutes from the Monterey Airport. At the same time you will enjoy living in a restful neighborhood with tree-lined streets, parks and incredible weather. The open space to the southern boundary of the neighborhood leads to Jacks Peak County Park where you can hike and picnic and experience sweeping vistas of the Monterey Bay as well as Point Lobos in the distance. You also enjoy the luxury of being surrounded by two great golf courses, Del Monte and Monterey Pines. While some golfers may prefer driving 15 minutes to the coast to play the world renowned courses of Pebble Beach, both surrounding golf courses offer challenging play as well as sunny fairways, as they are removed from the coastal fog. For coveted days at the beach you are just 5 minutes away from the beautiful Monterey State Beach where ocean lovers gather to kayak, scuba or simply lay out on the grassy fields and watch the white sailboats navigate the sparkling blue waters of the bay. Monterey has an abundance of recreational opportunities that are limited only by your imagination, from lush parks and sandy beaches to the Monterey Bay Coastal Trail which is excellent for cyclists and joggers. A city rich in history from the early days of statehood to the days of the sardine canneries, you will discover and explore your city through visits to Cannery Row, the Wharf, museums and historical buildings. The Monterey Peninsula is truly an exceptional place to live and your Deer Flats/Fisherman Flats neighborhood is an exceptional neighborhood to call home.