Lobos Ridge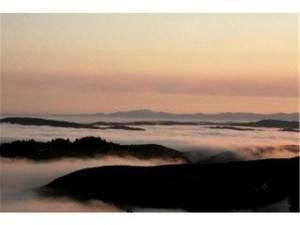 The neighborhood of Lobos Ridge is situated in the Point Lobos Ranch Preserve east of Point Lobos State Reserve and Hwy 1. The expansive panoramic views from Lobos Ridge are truly awe inspiring. Perched above the rolling clouds you can see the magnificent Pacific, coves and inlets and vistas from Carmel and Pebble Beach to Santa Cruz in the distance. Views inland are of Jacks Peak, Carmel Valley and the Santa Lucia Mountains. Surrounded by verdant green pines and cypress these remarkable and coveted estates are surrounded by natural beauty and are amongst some of the most architecturally stunning homes in the Carmel area.
Homes in the Lobos Ridge neighborhood can range in price from $2 million to upwards of $8 million. Homes are on large acreage parcels with open space and incredible privacy. The neighborhood is sparsely populated with main streets of Riley Ranch Road, Red Wolf Drive, San Jose Creek Canyon Road and Little Bear Way. Click here to preview all Carmel Highlands homes for sale in the Lobos Ridge neighborhood. For all available Carmel real estate, click here and for a detailed analysis of Carmel real estate sales, check out our monthly Community Market Reports.
In February of 2015, there are two homes available for sale in this neighborhood. One is listed for $6.25 million and is a 5,507 SqFt estate on a 109,336 SqFt lot with panoramic views of the Pacific Ocean. To view more information on this home, click here. The other home is listed for $5,900,000 with 4 bedrooms, 4.5 bathrooms with 4,726 SqFt of living space on 8.7 acres. There were no homes that sold in 2014 in this neighborhood.
As of June 12th, 2014, the most expensive home for sale in the Lobos Ridge neighborhood is listed for $6.25 million and is a 5,507 SqFt estate on a 109,336 SqFt lot with panoramic views of the Pacific Ocean. To view more information on this home, click here. The least expensive home for sale in this neighborhood is listed for $3.995 million and is a 3,635 SqFt home on a 5.42 acre lot. As of June 12th, 2014, there have been no homes sold in the neighborhood year to date. However, there has been lots of activity and showings on current listings in the neighborhood.
It is impossible to express the attributes of the Lobos Ridge neighborhood without speaking of Point Lobos Ranch Preserve and the natural beauty and wildlife it protects. Point Lobos Ranch Preserve protects the unique plant life and animal habitat of this scenic and cherished portion of land. It is home to the world's largest native Monterey Pine forest and contains rare chaparral and Gowen cypress trees. San Jose Creek is home to Central Coast steelhead spawning grounds and though you may never see one, mountain lions freely roam the forested area.  Red-legged frogs and migrating songbirds also call this area home, as they have for ages. There are also Native American archaeological sites as well as an early twentieth century complex of ranch buildings. In 2010 The Big Sur Land Trust acquired Whisler-Wilson Ranch, a 317 acre piece of land that will be protected by the state and may be utilized for public access in the future for purposes of recreation and outdoor recreation. The Ranch is part of the historic Pt. Lobos Ranch which was once owned by the family of A.M. Allan a notable figure in Monterey history known for his works to protect Pt. Lobos from 19th century development.
Among the landmark features of the area are the Carmelite Monastery and Huckleberry Hill. Carmelite Monastery is a cloistered community of nuns and as such only the chapel and the grounds are open to visitors who wish to visit this peacefully beautiful place. The stonework and architecture are remarkable.
To own a home in Lobos Ridge is to live in the heart of nature with top of the world views. The privileged few who have made their homes here enjoy living in the peace and serenity the area provides as well as enjoying their close proximity to the best the Monterey Peninsula has to offer. Take a short drive into Carmel-by-the Sea for shopping and dining along Ocean Avenue, walk down to any nearby beach for fresh sea breezes and to explore the tide pools and marine life. Or play golf at one of Pebble Beach's seven world renowned golf courses. Enjoy a theatre performance at the Sunset Center or hop on your road bike for a cycling adventure through Carmel Valley's sunny countryside with its vineyards and horse properties. The choices are endless and the lifestyle is relaxed yet sophisticated. Your one of a kind Carmel Highlands estate awaits.
Photos courtesy of MLS