Monte Vista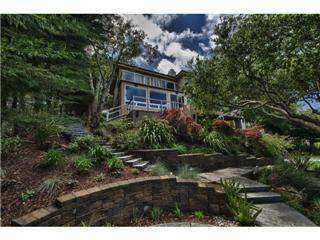 The neighborhood of Monte Vista in Monterey sits at an elevated perch in the Skyline Forest with distant views of the magical Monterey Bay and twinkling city lights. Homes here enjoy a private setting with an abundance of lush trees and convenient access to shopping, dining, and charming Old Town Monterey. The neighborhood also lies just east of the Community Hospital of the Monterey Peninsula (CHOMP) for immediate access to exceptional medical care. Part of the Monterey Unified School District, those with school age children will have excellent schools to choose from including the private Stevenson School located in nearby Pebble Beach. There is also close access to a variety of recreational activities and commuters will appreciate the convenient access to Hwy 68 and Hwy 1. The area also experiences a bit of a sunbelt phenomenon as it often has clear blue skies and sun while the coast is draped in fog and mist.
As of February 24th, 2015 homes in the Monte Vista neighborhood range in price from $679,970 for a 5 bedroom, 2 bathroom home with 2,672 SqFt of living space on a 9,148 SqFt lot to $290,000 for a 1 bedroom, 1 bathroom townhome with 505 SqFt of living space. Click here to view all homes for sale in the Monte Vista neighborhood. For all available Monterey real estate, click here.
In 2014 there were 16 homes that sold in this neighborhood. The most expensive home that was a 2,000 SqFt home with 2 bedrooms, 2.5 bathrooms on a 12,000 SqFt lot which sold for $949,500, while the least expensive was a 656 SqFt, 1 bedroom, 1 bathroom condo which sold for $222,000.
In 2013, the most expensive home sold in the neighborhood sold for $1.55 million, and was a 3,400 SqFt home on 15,000 SqFt of land, while the least expensive sold for $160,000 and was a 560 SqFt condo.
In 2012 there were a total of 26 home sales just in the Monte Vista neighborhood of Monterey. The most expensive home was located on Sierra Vista Drive and sold for $1.6 million. This 4 bedroom 3 bath home had 3,450 SqFt of gracious living space and was situated on an 8,156 SqFt lot with a spectacular view. The least expensive home sold was a studio sized townhome located on Mar Vista Drive. This end unit had 473 SqFt of living space, ideal for a starter or weekend home. For a detailed analysis of Monterey real estate, check out our monthly Community Market Reports.
To live in Monte Vista is to experience Monterey living from a private and peaceful neighborhood of well -maintained homes with excellent central locality. You will love the convenience of the Del Monte Shopping Center just a mile away, with its upscale outdoor shopping pavilion of brand name stores and eateries. There is also a movie theatre to check out the newest release or find retreat on a cold rainy day. Whole Foods is also a fixture here where locals flock to buy groceries and healthy meals. Health will never be out of reach with the variety of outdoor activities to partake in. With Monterey Bay in the backdrop you can take advantage of kayaking, scuba diving and surfing in addition to land sports along the coast including premier trails for running, hiking and cycling. For avid golfers, the golfing mecca of Pebble Beach is unbelievably close and available for hitting the greens. With some of the world's most picturesque and challenging courses, the experience at any of its 7 renowned courses is memorable and exhilarating. Take off on your bicycle for rides down 17 Mile Drive past sprawling mansions and along the coast into Pacific Grove where you can stop in "America's Last Hometown" for a bite to eat along Lighthouse Avenue. You will also treasure your proximity to Carmel-by-the-Sea, a fairy tale enclave of estates and charming cottages where you will find world class shopping, dining and galleries along famed Ocean Avenue. Of course, your hometown of Monterey will offer an expanse of activities to enjoy from the Monterey Bay Aquarium and Cannery Row to exploring the historic adobes or taking out a paddle boat in Lake Estero. Whatever your passion is, your home in Monte Vista is a desirable and central location to enjoy the best of the Monterey Peninsula.