Old Town Monterey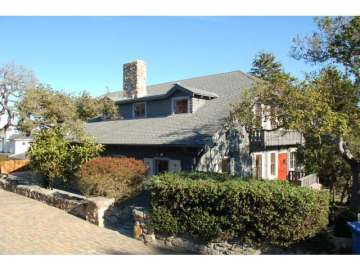 The neighborhood of Old Town Monterey consists of many historic homes built at the turn of the century which possess spectacular views of the Monterey Bay. Just 4 blocks up the hill from Cannery Row this desirable section of town is vibrant and alive with history and activity. The neighborhood borders the Lighthouse Shopping District and is walking distance to the Monterey Bay Aquarium as well as the Wharf and nearby beaches. It also maintains very close proximity to the town of Pacific Grove which is ideal for shopping and dining with its charming hometown ambiance and colorful historic Victorian homes. In addition your neighborhood is just blocks from the Monterey Bay Coastal Trail, an amazing 29 mile long stretch from Pebble Beach to Castroville. With paved paths it is popular with cyclists, joggers and walkers for a scenic journey along the Monterey Bay, from dramatic coastline to the sand dunes of Fort Ord State Beach, to the agricultural fields of Castroville. It is a great way to avoid busy car filled roads and ride or walk on well-maintained paths that offer scenic vistas and fresh sea breezes. It is a wonderful neighborhood for families as well and is part of the Monterey Peninsula Unified School District which upholds an excellent reputation. Homes here have character and are sought after by many who desire a home in a quintessential Monterey neighborhood.
As of February 23rd, 2015 homes in Old Town Monterey range in price from $1,248,000 for a 5 bedroom, 2 full and 2 half bathrooms with 4,000 SqFt of living space on a double lot to $749,000 for a 2 bedroom, 1.5 bathroom home with 1,485 SqFt of living space on a 7,000 SqFt lot. Click here to view all homes for sale in the Old Town Monterey neighborhood. For all available Monterey real estate, click here.
There were 11 homes that sold in 2014, the most expensive home sold in Old Town Monterey was a 4,200 SqFt home on 16,800 SqFt of land, which sold for $1.39 million, while the least expensive was a 908 SqFt condo which sold for $382,000.
In 2013, the most expensive home sold in the neighborhood was a 2,250 SqFt home on a 5,840 SqFt lot, which sold for $850,000, while the least expensive was a 1,300 SqFt home on 5,600 SqFt of land, which sold for $360,000.
In 2012 there were 23 home sales in the neighborhood of Old Monterey. The most expensive home sold for $1.25 million and was a 6 bedroom 4 bath home with 3,987 SqFt of living space on a large 19,200 SqFt lot. This Craftsman style home was located on West Franklin Street. The least expensive home sold for $325,000 and was located on Clay Street. This 631 SqFt bungalow was built in 1918 and had 2 bedrooms, 1 bath and was situated on a 1,800 SqFt lot. For a detailed analysis of Monterey real estate sales, check out our monthly Community Market Reports.
To own a home in Old Town Monterey is to be part of the unique and beautiful coastal community of Monterey. Rich in history from its days as our state's capital to the era of sardine fishing and the canneries along today's Cannery Row, it is a jewel of a neighborhood to call home. A prime location on the Monterey Peninsula, you have easy access to the best in recreation including sailing, kayaking, cycling, scuba, volleyball, surfing and more. Monterey has dozens of parks to enjoy as well as numerous beaches on which to enjoy the sparkling blue waters. Golfers will love the abundance of courses that offer challenging play in awe inspiring settings. From the world renowned courses in Pebble Beach to Monterey's own courses including Del Monte, Bayonet & Blackhorse, Monterey Pines and more. Your convenient Old Town Monterey location gives you excellent options for dining and shopping, from small independent boutiques to the bustling Del Monte Center in Monterey with retailers such as Macy's, Banana Republic, Pottery Barn, and many more. For groceries Nob Hill Foods is just blocks away and you will find a Whole Foods and Trader Joes as well.  Taking care of your everyday essentials is a breeze and discovering unique things to do and see is limitless. What a wonderful, one of a kind neighborhood to call home.