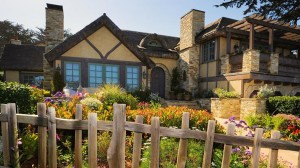 One of the design trends that are gaining popularity is custom closet spaces. If you feel that the Carmel CA homes you live in doesn't have enough closet space, then this upgrade may be the one for you. In the past few years, the size of closets has grown in new-home construction. Everyone can benefit from getting organized, whether your new home has a walk-in closet or a traditional reach-in closet.
One of the main reasons in the popularity of custom closets is that they reduce disorder in the closet by maximizing the efficiency of the space. It also develops the aesthetic appeal of the closet which allows the homeowners to see it as another room in Carmel CA homes, rather than just another overcrowded space. Some realtors and homeowners believe that having more usable space can also add to the resale value of the home.
Should you decide to remodel the Carmel CA homes you live in, there are a number of options to choose from. Consider all your possible choices for maximizing space and then decide if you want to do the project on your own or seek professional help.
There are many varieties of custom closets depending on the layout of the closet and the specific preferences of the homeowner. Some of the more common improvements are pullout drawers to store folded clothes, shoe racks or shelves, wired or solid shelves to stack things, and tiered hanging bars for clothing. But it is the styling and decorative elements that truly makes a custom closet.
With the infinite number of possibilities to choose from, it's easy to see why custom closets are becoming popular to homeowners. It adds a personal and creative touch to a place that was, in the past, mostly overlooked.