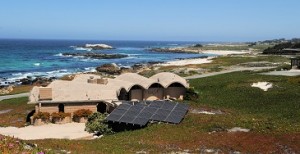 The lending market has transformed severely over these past few years. Some practices, approvals, and standards that were once norms have disappeared or changed beyond recognition. A number of banks which were once not careful with their loan underwriting techniques and approvals have put themselves into a predicament that will be hard to get out of. Promotions such as 100% Financing and No Doc Loans are both contributors to the crisis that is being experienced today by banks and owners of Carmel CA homes.
Nowadays, banks are careful not to make the same mistakes again, so loan underwriting standards have been improved and tightened more than ever before.
Here are some reasons why buyers of Carmel CA homes are being denied a home loan request.
Poor credit. A borrower with a credit score under a certain threshold can find it difficult to obtain a new loan or refinance from a traditional bank. Even the FHA loans designed for borrowers possessing low FICO scores have an average credit above the national average.
Insufficient liquidity on the part of the borrower. If a borrower does not have a large down payment and excessive liquidity, most banks wouldn't risk funding their loan.
Lack of Income. If a borrower doesn't show a consistent proof of income for the last two to five years, notwithstanding their credit score or the equity in their Carmel CA homes, if they can't display proof of consistent income, then loan approval will be difficult. This is hard especially for retired borrowers.
Unemployment. A number of lenders require at least 2 years of stable income to issue a loan approval.
Lying on the application. Banks have paid for their mistakes and are no longer putting up with borrowers that put falsehoods into their applications.