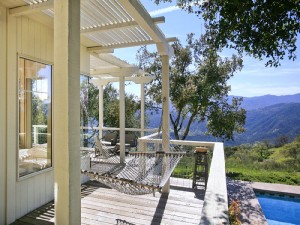 The best-priced Carmel CA Homes in the best condition are getting multiple offers, even in today's market where so many sellers are struggling just to have a single one.  As a matter of fact, even homes that need more than a little repair can get multiple offers if they have the "right" price and location.
When you finally decide on the house you would like to purchase, you may discover that there are multiple offers. However, there are actually few of things you can do to make your offer competitive:
1. Price. The price you offer is probably the single most significant component in making yourself competitive. Unless you're offering cash, though, your goal should be to offer as high a price as possible within the range of reasonably appraised value.
Savvy listing agents of Carmel CA Homes hate enormous offers that are obviously a setup to renegotiate downward when the home does not appraise for the purchase price. So, if you're offering an amount particularly higher than the purchase price, you and your agent should be prepared for the possibility that the listing agent might ask you what comps your offer is based on, ask you to remove your appraisal contingency or even in the event the home doesn't appraise, require you to document that you got cash on hand to make up the difference between the listing price and the offer price. Be sure your approval letter presents the listing agent a moderately detailed briefing of your qualifications, including your job tenure, that your credit has been verified, and the amount of cash you are investing into the transaction.
2. Ability to close. If cash is every seller's No. 1 priority, closing is a very close second, or even a tie in some cases. Many times, a seller will choose a lower offer that is highly likely to close over a higher offer that is highly unlikely to close. This is why cash offers tend to outbid mortgage-financed offers, even when the cash offer is lower; the seller has some level of assurance that none of the common mortgage-related glitches will get in the way of the transaction closing.
3. Non-price terms. Your agent should be in touch with the listing agent to determine whether the seller has priorities, desires and needs other than cash that she's searching from the successful offer. Some sellers of Carmel CA Homes need a quick close; others put a high priority on accepting an offer from a buyer who can take the home in as-is condition.  you might even discover that some of the other offers are all-cash offers, which can be very hard to contend with unless you beat them considerably on price.) Things like contingency length, waiving or taking away some contingencies entirely, and even the private property that you include or exclude all factors into a seller's evaluation and deciding around your offer.
4. Your letter to the seller. Naturally, your offer will be presented along with a letter from your mortgage professional and perhaps a cover letter from your agent. But it's often a good idea (check with your agent) for you to submit a letter to the seller too. You may prefer to tell the seller a bit about yourself and/or your family and with all respect let the seller know what you like about the house and neighborhood, closing with a respectful request to look at your offer in the spirit it was made. Your letter might also serve to distinguish you from all those other buyers in the eyes of the seller. Promoting your likability quotient and humanizing yourself as a person, rather than just some numbers on a form, can help get your offer accepted.