5 Things to Know when Buying a Historic Home in California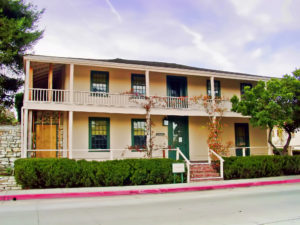 There you are, after months of searching for your next home you've found the ONE, it's everything you've been dreaming of. The location is perfect, the curb appeal is stunning, and the price is right! However, it's come to your attention that this home is classified as "historically significant," which isn't necessarily a bad thing, but it does come with certain restrictions, and even some benefits. What do you do? Well first and foremost you need to educate yourself on what OWNING a historic property entails. Here are the 5 things to know before purchasing a historic home in California:
Be sure to check the validation of the historic claim. The first place to look is the National Register of Historic Places . Not only will you find a list of registered homes but a wealth of information including but not limited to, what the guidelines are to list your home on the registry if you believe your home to be historical.
Check to see if there are historical tax incentives associated with this property. Many states and local governments offer tax incentives, or lower interest loans in exchange for restoring or preserving historic homes. Monterey County offers the Mills Act, which allows the owner of a qualified historical property to obtain preferential property tax assessment in exchange for restrictions on the property to help preserve, restore and maintain the historic property.
Know the remodeling and upgrade guidelines for a historic property. Speaking of restrictions, it's very important to know that there are limitations of what you can do in terms of remodeling and upgrading these homes. For example, you usually can't alter the exterior of a historic home. If replacement is required due to damage, it usually has to be replaced with the materials original to the home. In some cases you can't add additional square footage to the property. For guidelines specific to Monterey County, click this link.
Complete a thorough investigation of the property, hire professionals. When conducting your due diligence, be sure to have a property inspection that includes structural engineering. It's best to know upfront what kind of condition these older homes are in, and if they comply with current health and safety codes. These homes are more likely to have asbestos, knob and tube wiring, old plumbing, and dated appliances. Get detailed estimates for any desired repairs prior to your close of escrow.
Find out the monthly maintenance and utility costs for the historic home. Ask the current owners for records relating to maintenance and utility costs. On average what does it cost to heat the home for a year? Does this home require a specific landscaper or preservationists to comply with maintaining the historical appearance of the home? In some cases, it can cost more to operate and maintain a historical property.
Now you may say to yourself, WOW it seems like there is a lot of costs related to maintaining a historichome, is it worth it? Yes, there are many benefits to owning these homes; perhaps you'll feel extreme pride of ownership in preserving a piece of history. Maybe you relish the tax break, or maybe you just fell in love with the original character, beauty, and charm of the home. Whatever the reason may be, just be sure to do your homework when purchasing a historic property. Enlist the help of local experts, like an experienced Realtor who knows the ins and outs of the historic home buying process. If you or someone you know is looking to buy or sell a historic property, be sure to contact me Nicole Truszkowski (831.238.7449) for more information.