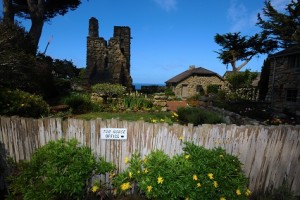 The U.S. real estate market is just starting to hold their ground again and many homeowners are caught with difficult to sell properties. Some homeowners become frustrated and want to relocate for a new job, or seek to downsize and get a new home have left their old homes empty. A vacant or unoccupied Carmel CA homes can be a source of liability for the homeowner that may not be covered by insurance.
In most cases, people who have been trying to get rid of their Carmel CA homes for some time have moved on with their plans regardless, leaving a vacant home on the market. Owning an uninhabited home can create several insurance implications that typically are not covered under a standard homeowners' policy.
Vacant homes possess additional risks, and homeowner's policies are intended to insure homes that are occupied, so they normally don't cover for neglect or property abandonment on a home vacated or unoccupied by its homeowners.
Since vacant and unoccupied Carmel CA homes posses a greater risk of damage than occupied homes, insurance companies have a separate policy regarding these properties, which usually comes at a higher price.
One of these risks is break-ins. When a home has been vacated for a while, it tends to show signs of neglect signaling that nobody is around. Some of this signs are unkempt lawns, full mailbox, and no lights on. This makes it a potential target for burglars.
Another risk is no emergency response, when there is nobody to call 911 during emergencies, a small problem like a small electrical fire can transform into a more costly disaster.