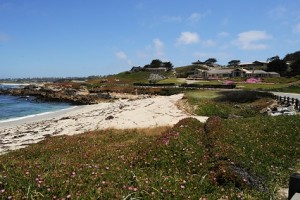 There are many differences in language regarding the policies offered by insurers on vacant and unoccupied Carmel CA homes. That is why a deeper understanding of these individual policies is of utmost importance.
The very definition of vacancy and unoccupancy can vary from policy to policy. Some insurers may possibly deny payment of claims if Carmel CA homes are vacated for more than 60 days. Other policies may automatically change to a different coverage after specified days of unoccupancy. There are also policies that exclude coverage for losses due to vandalism, malicious mischief or breakages if the home has been unoccupied for more than 30 consecutive days before the incident.
Some homeowners' policies contain a vacancy clause that can be evoked if the homeowner has moved out for an extended period of time. If this happens, the homeowner could infringe the conditions of their contract and some or all of their coverage may not apply in the occasion of a loss.
Before deciding to leave Carmel CA homes vacant or unoccupied for a protracted period of time, consult your insurance agent or insurance company to know how they define vacancy and unoccupancy, and whether the company will reimburse claims if a house is unoccupied.
What you can do is be honest about your situation, because while an extra policy or endorsement to provide coverage during the vacant or unoccupied period of time might cost more, it could save you money down the road should there be an accident or damage to the home.