From the desk of Nicole Truszkowski, your Weekly Luxury Market Report for Carmel and Pebble Beach Real Estate for the week of March 18th, 2016.
Carmel Real Estate has taken the lead these past two weeks, especially in the new listing department, while Pebble Real Estate enjoyed only 2 new listings. What Pebble Beach lacks in numbers, it makes up for in quality and final sales price! See below for details.
Pebble Beach Real Estate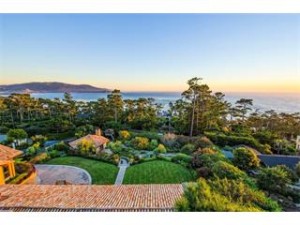 Two new listings hit the market in the past 2 weeks, including a breathtaking Ocean View estate on Padre Lane that sprang onto the market with a big price tag of 10.5 million. This one-of-a-kind home over looks the famed "Lone Cypress," and has been on and off the market since 2007 with an original list price of 12.995 million.
Seven homes went pending including a magnificent estate on Crespi Lane, which has been on the market for 549 days!!! Originally listed for 23 million and at time of sale was listed at 18 million. This home is currently scheduled to close in July, and is contingent upon a sale of another home. Spanish Bay condos continue to be a hot commodity; with one going pending in less than 30 days, listed for 3.7 million and scheduled to close April 12th. Four homes sold these past two weeks, including a home on Ronda Road that was listed and went pending in one day; listed for 3.895 million and sold for 3.8 million
Click on the link to search the most up-to-date information on available Pebble Beach homes for sale.
Carmel Real Estate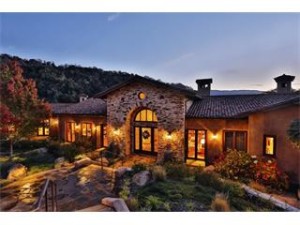 The luxury Carmel Real Estate market is definitely showing signs of a very active spring market with 19 new listings these past 2 weeks!! A private, country estate on 52 acres located in the coveted Santa Lucia Preserve just hit the market. This luxurious estate features 11,552 Sq.Ft. of living space, including a main residence, care takers cottage and guesthouse, complete with a barn/shop, sport court, greenhouse and gardens. This home has spent time on and off the market since 2010 with an original list price of 17.5 million, and it is now listed for 8.25 million. Wow talk about a price adjustment???
Eleven homes went pending these past 14 days, including a home on Isabella that I mentioned in my last blog post. This frontline Carmel Point property was listed for 4.495 million, it was snatched up in 9 days, and escrow is scheduled to close April 20th. We saw another fast sale within 7 days for a property situated in the Carmel Northeast Neighborhood; this property featured sweeping views, and was listed for 2.195 million. Carmel beat out Pebble beach sales with 12 homes closing escrow these past 14 days. The beautiful colonial looking estate frontline in Carmel Point finally closed escrow with a final sales price of 11.5 million. Originally listed for 15 million, then reduced to 12.75 million the sellers only missed the mark by 4.5 million.
Click here to search the latest available Carmel homes for sale.
Quick Recap: Average days on market are shrinking, and multiple offers are becoming more common for the million to 2 million dollar range homes. Bay area and Tahoe agents are talking about a slump in their sales, whereas Pebble Beach and Carmel show no signs of slowing down. Remember all real estate markets sale trends are unique, never base buying decisions on national trends, and get the facts from an real estate market expert!
That's all for this week! Stay tuned for next week's blog, until then, here's what's going on around the Monterey Peninsula this weekend:
3/18 – 3/20 – Monterey Symphony March Concert at Sherwood Hall and Sunset Center
3/18 – 3/20 – 6th Annual Carmel Jewish Film Festival
3/19 – 3/210 – Yesterday's Treasures Antique & Artisan Market at the Monterey Fairgrounds