From the desk of Nicole Truszkowski, your weekly Luxury Market Report for the week of August 26th for Carmel and Pebble Beach Real Estate.
Here on the Monterey Peninsula, August is a BIG month for luxury EVERYTHING! From fancy parties, to mega luxury home sales, and record rare car auction sales. All events that attract numerous global trotters to our illustrious area. Most of these visitors flood our town to attend the prominent socialite events of car week, I was fortunate enough to attend some of these fancy parties. I enjoyed numerous networking opportunities with potential buyers, and soaked in the high energy for this wild time of the year here on the Peninsula. This month also showcased some major high-end home sales, especially in Pebble Beach, where I had the pleasure of representing 3 significant sales. I'll get into the details shortly, read a detailed account of all the real estate happenings in August below.
Pebble Beach Real Estate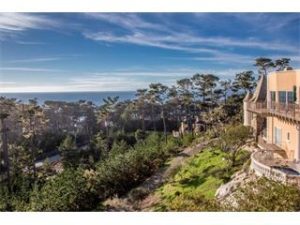 Pebble Beach has enjoyed a total of 8 new listings thus far for the month of August. A mega luxury listing hit the market at 19 million, offered by our office Sotheby's, this mini estate is situated on 3205 Ballantrae Lane. Showcasing a classic Mediterranean architectural style, situated on a 2.5-acre lot, with expansive views across the Pacific Ocean. This unique property has not been on the market since it was originally built in 1976, that's 40 years!!!
Two luxury homes have gone pending in August, with one mega Pebble Beach estate entering into contract following car week. This particular home located on Crespi Lane spent 617 days on the market, originally listed for 23 million, and now currently showcasing an 18 million price tag at time of contract. The owners are thrilled to be back in contract, considering an earlier escrow this year fell through, the second NEW escrow is scheduled to close September 12th. I predict the homes final sale will be around 15 million dollars, keep reading our blog to find out the final sales price.
Lastly, 6 homes have closed escrow this month, one sale being a mega off market sale where I represented both the buyer and seller. Three of the total six sales in Pebble Beach were clients I represented, I am proud to have represented 50 percent of the mega luxury sales in Pebble Beach this month. My off market sale was a beautiful European style, ocean view home situated on Bonifacio road. It closed escrow today, was originally listed for 10.9 million when it was active on the market, the actual final sales price is private at the request of both buyer and sellers. I also had the privilege of helping the buyers purchase their new home at 1600 Viscaino, this home was originally listed for 5.85 million, and closed escrow at 4.8 million. I also helped another family purchase their new home at 1567 Sonado, original list price of 3.895 million, and selling for 3.0 million, both Pebble Beach sales had escrow periods of less than 30 days.
To search the most up-to-date information on available Pebble Beach homes for sale click on the link.
Carmel Real Estate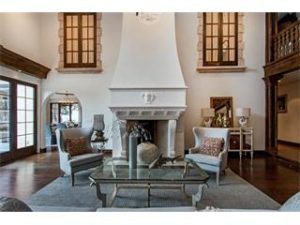 Carmel real estate didn't see the big price tags like Pebble Beach but it still enjoyed lots of real estate activity. Fourteen homes hit the market thus far in August, including a home in the coveted Yankee Point area; a bank-owned property on Spindrift. This property was first listed in 2011 for 18.5 million, at the time the home was over-priced, I was the listing agent. The sellers were unrealistic, and of course over a six year period they have worked their way through numerous agents and major price reductions. Now the sellers are in serious financial hardship, they have rode the market all the way down into a foreclosure sale.
Six luxury Carmel homes went pending this month, including a tear down home on coveted Scenic Rd. Listed at 5.25 million, this built to suit project was snatched up after 10 days on the market. In addition to the desirable location, this lot comes complete with approved plans for a 1567 Sq.ft., 3-bedroom, 3-bathroom home, with a 654 Sq.ft. 3-car garage. Unique building opportunities are rare here in Carmel, someone capitalized on this opportunity. Lastly 5 homes have closed escrow. A Mark Mills designed, contemporary residence that spent 267 days on the market, was originally listed for 5.495 million, and sold for 5.1 million.
To search the latest available Carmel homes for sale be sure to click on the link.
Quick Recap: Luxury, HIGH-END Real Estate sales are up this August as compared to last year, interesting considering auction sales at the Car show were down this year! Many of my car dealer clients took their prized cars home, back on trailers, as they didn't sell during car week. Be sure to check in weekly to stay up-to-date on all things luxury real estate on the Monterey Peninsula, and if you or someone you know might be looking to take advantage of this market please don't hesitate to contact me, Nicole Truszkowski at 831.238.7449. I would be more than delighted to help you find the perfect home! See you next week, until then here's what's going on around town this weekend: