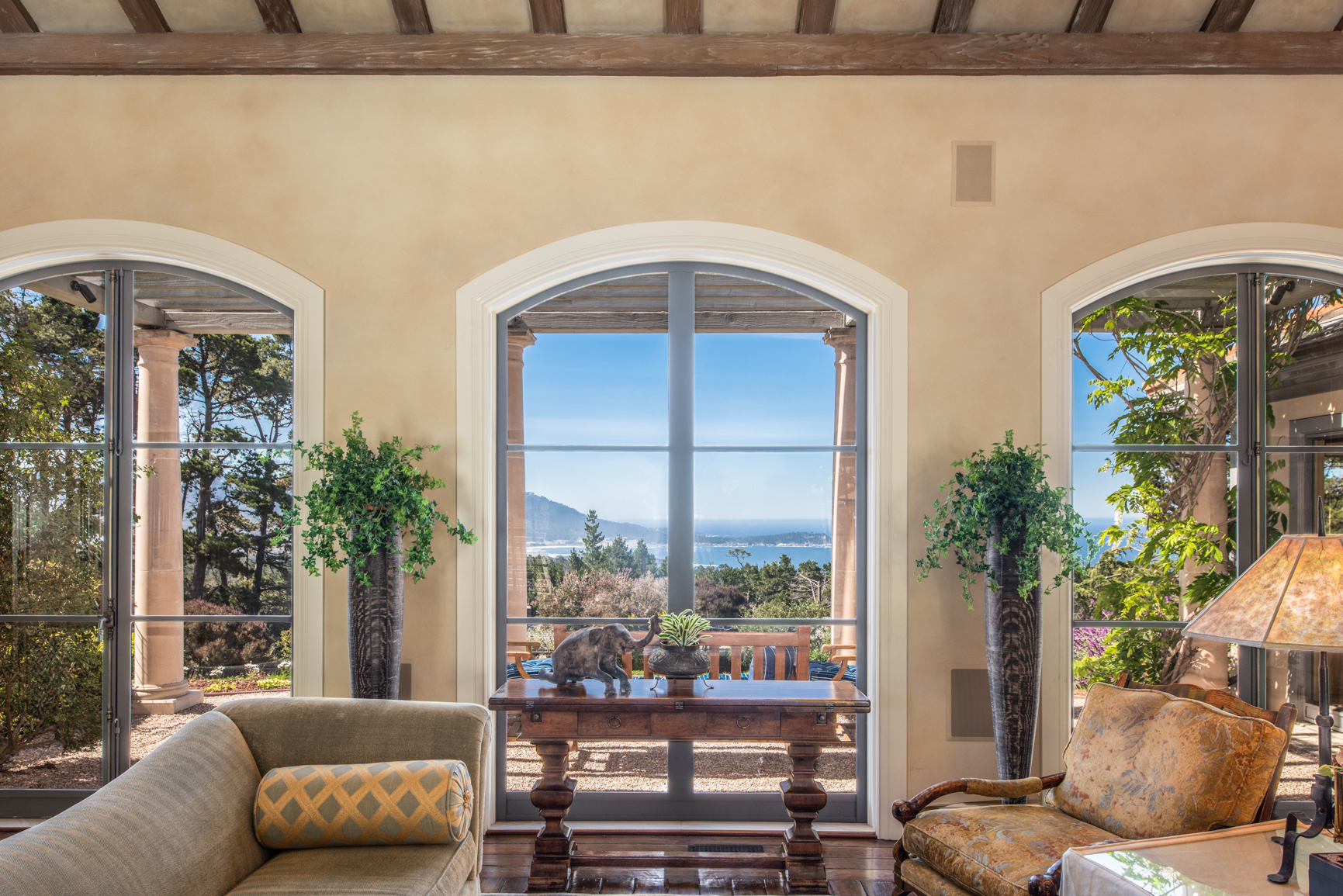 Luxury real estate sales for the first three quarters of 2019 in Carmel and Pebble Beach have remained fairly strong and steady. Currently in Carmel and Pebble Beach there has been a decrease of total dollar volume sales, and of the total number of closed transactions per city. Carmel continues to lead the way with the highest number of sales at 233, verses Pebble Beach with 95. Compared to 2018, 2019 has seen a drop in the number of sales at $3M and above. Carmel's high end has dropped 12%; Pebble Beach, 17%.
Here's how the statistics look for the past two years:
Carmel 2019 Carmel 2018 Pebble Beach 2019 Pebble Beach 2018
< $1 Million 72 < $1 Million 69 < $1 Million 8 < $1 Million 16
$1-2 Million 88 $1-2 Million 107 $1-2 Million 46 $1-2 Million 58
$2-3 Million 48 $2-3 Million 48 $2-3 Million 16 $2-3 Million 12
$3-4 Million 13 $3-4 Million 23 $3-4 Million 10 $3-4 Million 9
$4-6 Million 9 $4-6 Million 8 $4-6 Million 6 $4-6 Million 7
$6-8 Million 3 $6-8 Million 7 $6-8 Million 3 $6-8 Million 4
$8+ Million 0 $8 + Million 1 $8+ Million 6 $8+ Million 9
Total Sales 233 265 95 115
% change <12% <17%
Speculation of softening in the market, and the trend toward a buyer's market can be attributed to a variety of factors. Changes in State and Local Tax Deductions – "SALT"- have particularly influenced buyers and sellers. Many business owners are moving their companies out of state to Nevada, Florida, and Texas. California is becoming cost prohibitive to live and run a business. The United States is entering into a pre-elections cycle which typically causes a slowdown of sales, especially for the second home markets in higher price brackets. Fear of the unknown, such as change of government leadership or stock market fluctuations can cause buyers and sellers to pause. Folks become more laser focused and diligent before pulling the trigger on a sale or purchase of a luxury property. If buyers don't perceive good value, they are not going to make an offer.
Does this mean we are heading into another recession? Not necessarily. Once the last recession occurred, various systems were put into place to prevent a repeat of the subprime mortgage crises. If we study real estate history, we see that trends and sales patterns are cyclical. Since the last recession we have surpassed all sales price records for Carmel and Pebble Beach. 2018 was the new peak and we are on a slight down curve for 2019. My prediction for 2020 is that it will be a flat year with a slight down trend in total sales, dollar volume, and prices.
If you are in a position that you don't have to sell, then you have the luxury to wait and see. However, that being said, there may be no value proposition in waiting. Often during a flatline or downtrend in market sales you will find the best deals. If you are moving to a new city the loss on a sale can be a gain on a purchase somewhere else. Technically it can be a win-win! The best real estate purchases typically are found during a transitional market phase. Understanding the dynamics of your local markets is my expertise. It is my pleasure to provide a free consultation for your upcoming real estate endeavors.