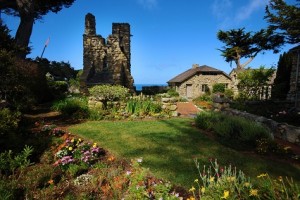 The times are changing and we now need to change our concepts about interior design of Carmel CA homes. If you feel that there is just not enough space in your home, you need to make rooms appear bigger and optimize them.
This requires a new design guide involving color, furniture placement, special installations and other devices to create the illusion of spaciousness.
White walls in Carmel CA homes are not always the solution to visually expanding a room. Choosing a contrasting color will cast a glow while keeping cabinets and ceiling white to reflect the light. You should paint the walls and ceiling the same shade so that the eye doesn't stop at the ceiling line.
Allowing in as much natural light as possible makes a room seem larger.  Skylights capture light and make a room appear larger. Glass blocks can take the place of a window, providing privacy without blocking light.
In designing window treatments, the less cover you use, the more light will enter and the larger the small space will appear. Select a sheer fabric, blinds or shades that expose the whole window when drawn up.
Mirrors which reflect light can make an illusion of space. But if you don't want to transform Carmel CA homes into a hall of mirrors, you can turn it into a mini art-gallery instead. Big bold prints on the walls and lots of pattern in a small space really distract you from the size of the area.