From the desk of Nicole Truszkowski, your Weekly Luxury Market Report for Carmel and Pebble Beach Real Estate for the week of May 6th, 2016.
It's officially May, April showers brought May flowers, along with buyers in search of the perfect get away home on the Monterey Peninsula. During the last week of April, Carmel continued to dominate the market, while Pebble Beach activity stalled. On a different note, we released our first quarterly report for 2016, covering all the communities along the Monterey Peninsula, and it's no big surprise to report that average list price is the highest it's been in 5 years! Other interesting tidbits: the average sales price is 15% above the average sales price of Q1 of 2015, and lastly the discount ratio is the most favorable it's been in over 5 years at 91%. Click on the link above for further details and see below for more information on last week's activity.
Pebble Beach Real Estate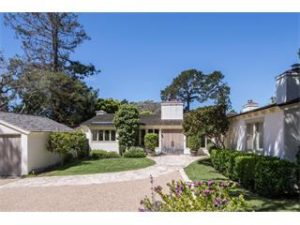 Pebble Beach showcased 2 new listings this past week. A cozy and sophisticated home in the central Pebble Beach area shot onto the market with a list price of 2.999 million. This home features lovey interior design elements, and last sold in 2006 for 2.65 million. No luxury homes went into escrow this past week, while 4 homes sold, up 2 from last weeks. An estate situated on the 16th fairway of the MPC shore course sold for 3.625 million. This home spent 123 days on the market, was originally listed for 4.495 million, and was listed at 3.99 million at time of contract.
Click on the link to search the most up-to-date information on available Pebble Beach homes for sale.
Carmel Real Estate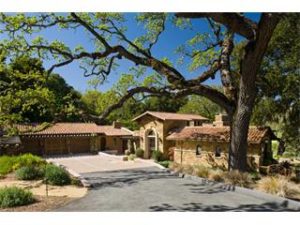 Carmel real estate continues to dominate the market with new inventory; a total of 15 listings hit the market this past week. A beautiful hacienda-style home located in the coveted Preserve hit the market at 5.45 million. I toured this gem today; it features a casual relaxed design, in a serene setting with stunning views. The home is conveniently located near the Preserve Hacienda, and the Equestrian/Sports Center.
Six homes went pending this past week, including a lovely ocean view estate in Carmel Highlands. This home spent 104 days on the market; it was originally listed for 3.975 million, and at time of contract was listed for 3.495 million. It is scheduled to close escrow in June. Eleven homes sold this past week; a MJ Murphy designed Carmel Cottage on Carmelo and 13th finally sold. Originally listed for 4.95 million, it spent 329 days on the market, at time of contract was listed for 3.795 million, and finally sold for 3.45 million. A home in the Quail Lodge area overlooking the 2nd tee, spent 7 days on the market, and was listed and sold for 2.195 million.
Click here to search the latest available Carmel homes for sale.
Quick Recap: As we reported in the first Quarter Market Report, sales statistics are up, and in some communities they are the highest they've been in over 5 years. Geopolitical climates maybe uncertain, however, our luxury real estate markets remain very strong. Inventory levels continue to remain tight, and buyers need to be aggressive it they want to purchase their dream home or vacation getaway. Need a competitive advantage while navigating our luxury markets be sure to reach out to Nicole Truszkowski your local luxury market expert 831-238-7449.
Happy Mother's Day to all the wonderful mothers out there, hope you have a special day this Sunday! That's all for this week, until then here's what's happening around town this weekend.