From the desk of Nicole Truszkowski, your monthly review of the luxury market sales for Carmel and Pebble Beach Real Estate for the month of September 2016.
Sales for the high-end luxury real estate market on the Monterey Peninsula continues to remain stable. Pebble Beach sales did lose some steam after the craziness of Car Week died down, however we saw a couple mega estates hit the market, as well as some "stale" long days on market (DOM) estates go pending in September. Carmel, per usual went up in sales and continues to remain an active market. See below for details.
Pebble Beach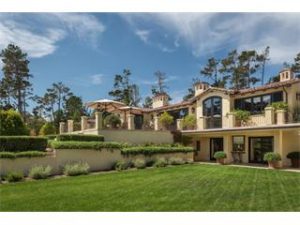 Nine luxury homes sold this past month in Pebble Beach, which was down from 13 sales in August. Casa Ladera on Crespi Ln finally closed escrow, a 10,136 Sq.Ft. estate, that was featured in Architectural Digest, and showcased super ocean views. Originally listed in September 2014 for 23 million, with over a two-year list period it finally dropped to an 18-million-dollar list price. Finally selling for 13.5 million and almost 10 million below original asking price. It goes to show what an inaccurate list price gets you, hundreds of days on the market, and lots of headache with showings and traffic through your home. All along I had predicted a list price of 14 million was the right number for Casa Ladera, go figure some folks just like to suffer???
At this time there are 10 luxury homes pending sale including another property on Crespi Ln that spent 413 days on the market, and officially went into contract in September. This Mediterranean Revival with panoramic views was originally listed for 8.5 million and at time of sale was listed for 7 million. An original Hugh Comstock property on 2.3 acres is scheduled to close escrow at the end of December. Read our monthly luxury sales blog to discover the final sales prices for these Pebble Beach estates.
Currently there are 75 luxury (1 million and above) homes on the market in Pebble Beach. One of note that hit the market in September, a beautifully remodeled Mediterranean estate, 3319 Stevenson Dr , features views of Carmel Beach and is situated on 2+ acres and showcases a hefty price tag of 17.5 million. Click on the link above for more information and to schedule a showing.
To search the most up-to-date information on available Pebble Beach homes for sale click on the link.
Carmel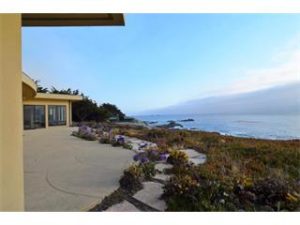 Twenty-four homes sold last month in Carmel, which is up from 16 last month. The most expensive home to sell was located in Quail Meadows, this 7,063 SqFt Quintessential French Estate, on 10.5 acres, spent 118 days on the market. Originally listed for 6.3 million and selling for 6.25 million, this home came complete with an infinity pool, garage apartment, and separate 2 bedroom guesthouse.
Thirty Carmel homes are presently pending sale. A home located in the Carmel Meadows neighborhood that went into contract in September, spent only 14 days on the market before being snatched up by some lucky buyer. This property listed for 5.495 million, features Carmel River Beach and Bay views, with direct access to the beach and walking trails, and is scheduled to close escrow at the end of November.
Currently there are 163 luxury homes active in Carmel. One I'd like to mention that came onto the market last month is a Contemporary residence located in the Otter Cove neighborhood, 30860 Aurora Del Mar. This 4,223 SqFt home on 1.38 acres features Ocean Views and is listed for 8.5 million. For more detailed information or to request a showing click on the link above.
To search the latest available Carmel homes for sale be sure to click on the link.
Quick Recap:
While things might seem like they are slowing down with the onset of fall, high-end deals are frequently going into escrow. Potential buyers are still looking to invest now before the holidays, and they remain unaffected by the craziness of the presidential elections. Most folks who are purchasing second homes are all cash buyers, looking to enjoy their retirement years, thus they remain optimistic no matter who will ultimately end up leading our country. Continue to check in weekly for the latest up-to-date luxury real estate information or for helpful tips by your favorite Real Estate guru, moi! Any questions or concerns regarding buying or selling please be sure to contact me, Nicole Truszkowksi, 831-238-7449! Until then here's what's happening around town: