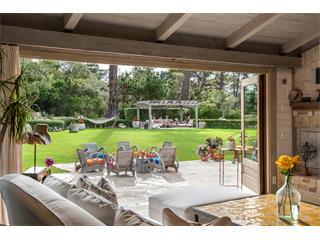 There were 32 Monterey Real Estate sales for the month of July which is the same for June. This 4 bedrooms, 2 full and 1 half bathroom California ranch style home features indoor/outdoor living with 2,100 SqFt of living space on 1.2 acres. Listed and sold for 2.78 million in 23 days.
17 new listings hit the market in July. 1207 Sylvan Road, a grand 4 bedroom, 3 bathroom residence with 4900 SqFt of living space and listed for 2.795 million.
There are currently 93 homes active on the market and 39 homes pending sale.