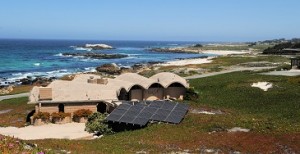 A new requirement by the U.S. Department of Housing and Urban Development regarding all approved reverse mortgage counselors was recently implemented. It is now a requirement for mortgage counselors to provide clients with the NCOA consumer booklet about reverse mortgages. They are also required to complete an extra level of financial assessment to aid borrowers in having a better understanding of financial risks and other factors that may affect their loan. The effect of these changes to owners of Carmel CA homes is yet to be seen.
Officials at the NCOA are pleased to work in tandem with HUD in providing additional education and support to older adults. The new tools were created to help older homeowners gain a better understanding of the options and risks involved. This is sure to be beneficial to owners of Carmel CA homes.
The HUD has released a new handbook which includes its reverse mortgage counseling protocol. This new protocol is designed to reinforce consumer education for senior citizens who seek a HUD-approved reverse mortgage. The booklet includes counseling tools and online benefits screening service.
The booklet aids consumers in determining if staying in their homes is the correct decision for them, understand the trade-offs of using a reverse mortgage against other home loans, and provides information on government programs that can assist them in staying at home.
This approach will to facilitate discussions and decisions that are based on the life of the borrower, and not just the cost of the loan. Owners of Carmel CA homes can learn of services and benefits that can be an alternative or supplement to a reverse mortgage.