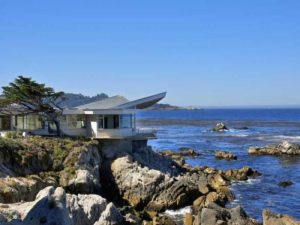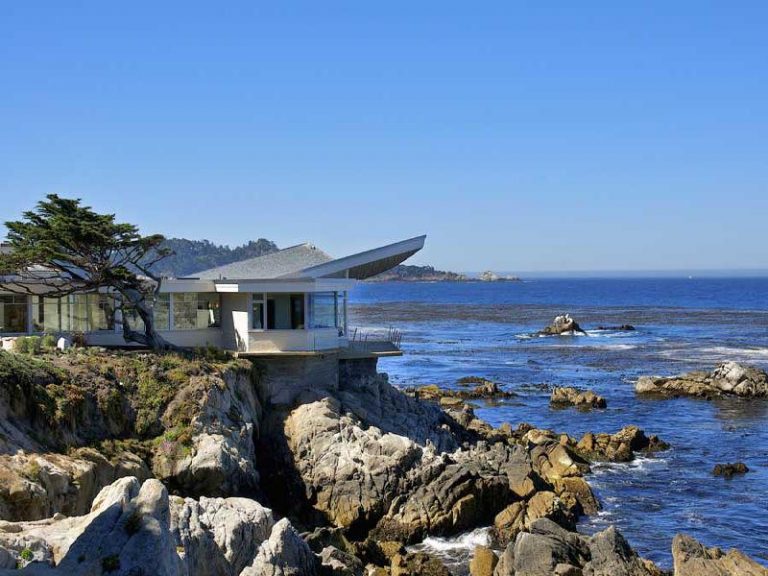 Owning an oceanfront home for some is a dream, and for others a reality. As a luxury agent, I enjoy helping families find the perfect oceanfront estates here on the Monterey Peninsula. I am passionate about ensuring that my clients are informed and educated when they add estates to their wealth portfolio. Many of my clients' oceanfront homes are one of several global properties they own; therefore, it is imperative that I share these important tips for smart maintenance of your valuable oceanfront abode.
Note that there is a big difference in maintenance requirements of your home when you are perched on a cliff next to the ocean, or sitting right on the sand, versus having a distant view of the ocean. This article is specific to homeowners situated right next to the ocean. Lucky you, for the opportunity to enjoy the sights and sounds of crashing waves, sea life, magnificent sunsets, and all the amazing ambiance of living right next to the mighty Pacific Ocean. While breathing in the salty coastal air is enjoyable, it can wreak havoc on your beautiful home. Here are 10 valuable tips to ensure you maintain the value of your oceanfront property.
Got Metal? Prevent salt crystal build up by applying WD-40 oil or silicone spray to metal parts which helps slow down deterioration. Rinse all exterior surfaces of the home regularly with fresh water to remove the salt crystal build up. Every kind of metal rusts, pits, dissolves, or becomes encrusted with weird growths. Stainless steel is no exception! Only copper will better withstand the ocean elements.
All tools should be kept in sealed plastic bags in the garage, or they will be pitted with rust.
Windows need to be cleaned weekly! They will pit and become ugly if you don't. Higher thickness in window panes, and shatter-proof glass is recommended for ocean-facing windows susceptible to high winds.
Install fiberglass framed doors and windows wherever you can. Vinyl and aluminum can also be used for window frames, but these materials aren't as anti-corrosive as fiberglass. Hot-dipped metal, galvanized, or stainless steel fasteners when you must use metal.
Inspect regularly for mold. Mold loves damp coastal areas and can grow on just about anything. To prevent mold, be sure to inspect areas of your home where water spray may leak. Should you find a leak be sure to address it immediately, and promote air circulation throughout your home using fans.
TERMITES! The houses on the ocean are the first to be chosen by the swarms when they arrive. Both subterranean and flying termites can attack your home. Ensure you are on a quarterly pest program; this continual vigilance will save the structure of your home.
Exterior finishes are best if natural. Avoid exterior paint because it will peel in the moist air. Natural siding with a clear or tinted stain will work best, and most exterior wood surfaces need re-staining every 24 months. Stone, concrete, and copper, are great for oceanfront homes.
Electrical wires corrode fast. Wrap exterior wires in moisture-proof tape. A gong at your front gate may be a better choice than a wired doorbell that will corrode.
Utilize dehumidifiers. They can help reduce moisture in the air, and alleviate the smell of mold or mildew in your home.
Landscaping – natural is the best! Choose drought-tolerant plant material that can withstand strong ocean winds. Talk to a local oceanfront landscape expert. Here are some plants to consider:

Succulents as ground cover.
Myoporum laetum carsonii, known as "salt bush"- plant as a wind break.
Buddleia, known as "butterfly bush" showcases gorgeous flowers of blue, mauve, and purple.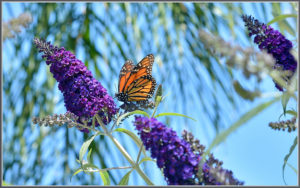 Clearly the perks of living by the ocean far outweigh the special maintenance that is required to protect your home. It is important to understand how to apply preventative maintenance to your annual home care program. An experienced and trusted absentee property manager can also be a life saver for second homeowners. As always, it is my pleasure to share my wealth of knowledge. If you are concerned about your current oceanfront home, or desire to purchase one, please consult moi, your local real estate expert, Nicole Truszkowski. Oceanfront homes are a rare commodity in our community. I have the pulse on this market and the inside scoop. Let me help you be better prepared for seaside living on our beautiful coast.