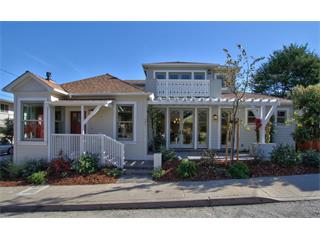 There were 9 Pacific Grove real estate sales for the month of February which is down from 14 in January. A stunning Victorian remodel, located just a block from the Ocean sold for 1.82 million. This 3 bedroom, 2 bathroom home features an open floor plan and was originally listed for 1.887 million and at time of sale listed for 1.875 million.
There are currently 18 homes active on the market and 26 pending sale.
For all available Pacific Grove real estate click on the link. To view a 60-day Market Snapshot of all the communities on the Monterey Peninsula click here.
Pacific Grove Real Estate Sales Market Action Report for February 2017 by Nicole Truszkowski on Scribd