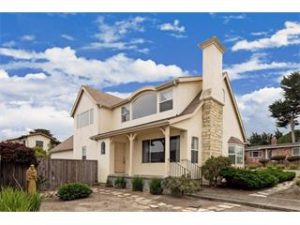 There were 10 Pacific Grove Real Estate sales for the month of October which was down from 13 in September. The most expensive home to sell was an Ocean View home on a corner lot that featured 3 bedrooms, 2 bathrooms, 2,816 SqFt of living space and just two blocks from the recreation trail and the Ocean. Listed and sold for 1.575 million and selling in just 8 days on the market.
There are currently 51 homes actively on the market, including an Oceanfront beach house with 3 bedrooms, 3 bathrooms and 2,174 SqFt of living space and is currently listed for 2.995 million.
17 homes are presently pending sale.
For all available Pacific Grove real estate click on the link.
Pacific Grove Real Estate Sales Market Action Report for October 2016 by Nicole Truszkowski on Scribd