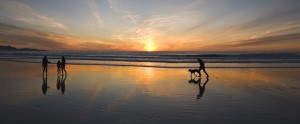 "A picture is worth a thousand words."
When it comes to marketing your luxury estate, a picture might be worth more than that. It might worth several potential buyers fighting over your property, willing to throw six or more figures for the acquisition of your impeccable abode.
It's not just about showing the sprawling backyard, the big pool, the designer interiors, and the incomparable exterior – basically everything that makes the home worthy of a hefty price tag.  What often neglected is the fact that the future owner of this house won't just stand outside the property and look at it, and admire its grandeur – he/she's going to live in it.  Get the "lifestyle shot" – illustrate what it's like to live in the house as opposed to giving an untainted version of the features. Take a shot of someone enjoying not only the wonderful view, but being outside having fun in the pool, playing fetch with a pet in the backyard…This will show the lifestyle.
Click Here to View All Pebble Beach homes for sale!
Another way to go for is the dramatic shot. Take shots of the property at dusk or shortly after dusk as this is the time when the abode looks the most dramatic. You should take into account that the many successful luxury clients have day jobs and will most often likely see their home after dusk.
Lastly, once you've captured the right shots of your property, remember that when it comes to marketing luxury properties, you have a smaller bucket from which to draw in. Focus only just on your local luxury market place in terms of the areas where you dedicate yourself into, but have an extensive reach that includes clients from other countries. Have a calculator that converts currency to currency as well as converting square feet to meters and vice versa; manage client expectation in terms of when you will call them back. Contact them during normal business hours.