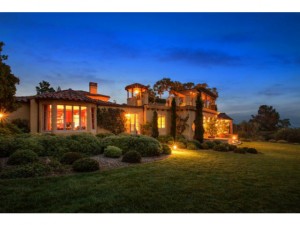 Pebble Beach Featured Home For Sale
Details: 5 bedrooms/6 bathrooms/10,136 sq. ft.
Description: Originally designed by Robert Farquhar & brought back to life by famed international designer Juan Pablo Molyneux, Casa Ladera has undergone an amazing transformation. Featured in Architectural Digest in August, the eclectic mix of styles related to its 1920's hertiage. No attention to detail or expense has been spared. Owning this iconic estate is like owning a piece of history at its best.
Call Nicole Truszkowski today to schedule a time to see this beautiful piece of Pebble Beach Real Estate! Click on the link for more information about this Pebble Beach Home for Sale.
Click on the link to search all Pebble Beach Real Estate for Sale.