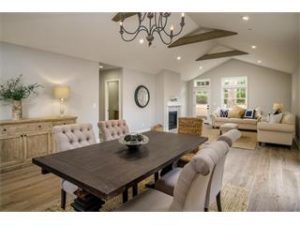 There were 11 Pacific Grove Real Estate sales for the month of November which was up from 10 in October. The most expensive home to sell is a stunning remodel located in the desirable Beach Tract neighborhood and a short stroll to downtown, Pacific Grove Golf Course and Lover's Point. Listed for 1.795 million and sold 17 days later for 1.725 million.
There are currently 44 homes actively on the market, including a newly remodeled home, 1258 Shell Avenue, also located in the Beach Tract neighborhood. This 4 bedroom, 3.5 bathroom residence is complete with Ocean views from the large deck and is currently listed for 1.995 million.
21 homes are presently pending sale.
For all available Pacific Grove real estate click on the link. To view a 60-day Market Snapshot of all the communities on the Monterey Peninsula click here.
Pacific Grove Real Estate Sales Market Action Report for November 2016 by Nicole Truszkowski on Scribd