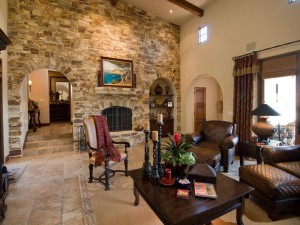 Back in 2005, you could undertake that big remodeling project for your Carmel CA home and still get back an average of 87% of home improvement costs by the time you resold. Now however, Remodeling magazine, the publication which gave that figure, now reports it's down to about 60%, which makes it seem like it's a bad time for home renovations.
Actually, it could be one of the smartest decisions you make for your Carmel CA home. If you're planning to stay in it for at least five years, and you like all the other unchangeable factors about your home, such as location, school district, etc, then consider very strongly going ahead with your big home improvement plans. Here's why:
Bidding contractors. Business hasn't been going too well for contractors lately. Before, you had to go through hoops to get one to call you, but now, even the best in town will bid for your project and offer you great discounts for it.
Decreased prices of building materials. Building supplies have consequently gone down with the real estate crisis. With these supplies now a collective bargain, you can definitely cut costs on an otherwise expensive home upgrade project.
Lower energy costs. Remodeling a part of your home will typically reduce energy costs by a respectable amount, thanks to new insulation, appliances, windows, and the like. You don't even need green builders for this. Though it won't ever equal the amount you spent, the savings you get every month will definitely be felt.
Fixing costs less than moving. You may think that it would be cheaper to just move into a new home which has the features you are thinking of adding to your current Carmel CA home, but it's more of a headache in actual fact. It's tough getting your home sold these days, and moving up is still costlier than just fixing up your home.
Smart renovations add to home value. If the remodeling project you're about to do will keep your home in par with other similar homes in the neighborhood, you have a good chance of regaining your investment at resale.
One thing to keep in mind when deciding on doing home improvement projects is that you shouldn't look at it from a purely financial perspective. Granted, you might not be making much profit with a project in the future, but if it will be an improvement to the quality of life in your Carmel CA home, then it will be well worth it.