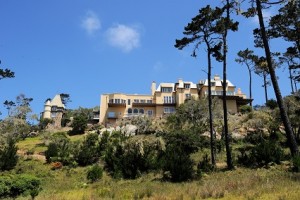 In spite of the recent increase in sales activity, the remaining recession and hard lending climate keep on being an obstruction for buyers and sellers of Carmel CA homes like zoning problems and mortgage glitches.
Here are some reasons that ruin deals for Carmel CA homes and how real estate professionals are dealing with it.
Inaccurate appraisals – many real estate professionals see appraisals as the biggest obstacle in finalizing a deal. The rule changes under the new Home Valuation Code of Conduct have produced a number of appraisers who routinely undervalue properties. This threatens buyer's mortgages and makes them think they are overpaying. Some brokers have now started to provide appraisers with tons of information to prevent unexpectedly low appraisals.
Spooked buyers – today, buyers much more easily backs out of deals than in the past even after bidding wars or accepted offers. With the help of low interest rates and low prices, buyers are now more confident to enter the market and even make aggressive offers, though many are still wary of job losses and the state of the economy.
Mortgage snafus – even though a buyer is well qualified and is buying in a financially sound building, there are many ways that a mortgage can wreck a deal. As a start, in order to close a deal, a buyer needs a commitment letter from the bank that officially states the amount and terms of mortgage.
Greedy buyers – today's buyers are particular about getting a good deal. As a response, many sellers have finally cut their prices to adjust for the market. But sometimes, in their desire to acquire the best possible discount, buyers often push sellers over the edge by making extra demands.
Fluctuating stock market – the worst part of the crisis may be over, but the painful effects and monetary losses of fluctuations in the stock market are always on the back of consumer's minds. Brokers say they fear stock market fluctuations because they make even the most eager buyer back out of a deal.
These are only some of the problems that sellers of Carmel CA homes may experience, there are many other problems out there and the best we can do is to always be prepared.