So you've purchased your dream home, it has great bones but it needs your personal stamp on it to be perfect. Now it's time to get down to the nitty gritty and figure out exactly the best way to go about your remodel. Hopefully you had a knowledgeable Realtor that represented you on the purchase of your home, and they guided you to all the right agencies prior to the close of escrow. Now you are informed regarding any design guidelines or restrictions in the city or county that you own your new home in.
Yikes! Wait a minute your Realtor didn't tell you anything? No worries let us walk you through the important things to know when remodeling or building a home in Monterey County. First, you need to identify which governing jurisdictions has authority over your home remodeling project. Here in Monterey County, not only does the County have specific building standards and design guidelines, but all of the cities also have their own regulations. Below is a guide of where to go so you can get your building permit approved and not endure nasty fines later down the road!
The use of land in Monterey County is primarily determined by the regulations contained in the Monterey County Zoning Ordinance and the polices in the General Plan. During your permit application process there can be several factors that play a role in your permit approval. Here on the Monterey Peninsula the following items typically come into play with re-development or a remodel projects: water credits, septic feasibility, land slope, drainage, self-contained water collection, night light ambiance, and impact to environmentally sensitive habitats. Click here for more detailed information relating to the Monterey County General Plan.
It is important to understand that the zoning of your property will also determine what you can and cannot do with your home and property. Typical zoning change requests are when you want to change a house in a residential zoning to a commercial zoning, for example changing a home to a bed and breakfast, spa or hair salon.
You should know that attempting to get a zone change for a particular property is very challenging, unless a new general plan is being developed that contemplates a change in the zoning of your property. Another possible way to get a zone code change for your property is to place a request with your local governing jurisdiction. Typically, you would file an application and pay a fee; wherein your request for a zone change (called a rezone) would be placed on the Planning Commission agenda; a Planning Commission is a group of lay-persons appointed by the City Council or Board of Supervisors who specifically deal with most planning issues. If you are fortunate enough to have the Planning Commission approve your request it will then be placed on the City Council or Board of Supervisor's agenda for final zone code change approval. It is highly advisable to engage a land use attorney to facilitate this process for you. If you are in escrow on a property and a zone code change is a contingency of purchase beware you are going to need a super long escrow. Make sure your deposit is refundable if zone change is NOT approved.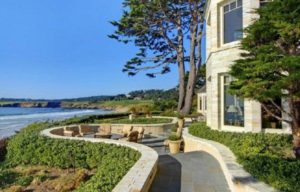 If you are fortunate enough to own oceanfront property your home will be impacted by another unique set of rules and guidelines. The California Coastal Commission has its own plan and coastal zone ordinances for all ocean front property. In Monterey County, we have the Coastal Zoning Ordinance (Title 20) and its main objective is to implement the Monterey County Local Coastal Program that is governed and periodically reviewed by the California Coastal Commission and regulates development of property in the coastal zone. If your permit application item does not conform to the local coastal plan, your permit item will be transferred to the California Coastal commission for their consideration.
Okay enough already you say I have a headache trying to understand all these rules, sorry we have a few more important details to covers. Note while every city abides by the general plan of Monterey County many cities have their own specific general plans and design review guidelines. Yippee! you say, what do I need to know?
Carmel-by-the-Sea a charming enclave encompassing one square mile, has its own unique objectives when it comes to design regulations. The Carmel-by-the-Sea Residential Design Guidelines makes for an interesting read. Note that there are three main architectural principles; keep the design simple, promote diversity of style, and be consistent within an individual building. The pure visual enjoyment that most tourists appreciate while perusing our City proves that design principles do add value. Other Carmel-by-the-Sea planning objectives for residential buildings are utilization of natural materials like wood pane windows. Promote buildings within scale, minimize the visual impact of skylights, and ensure the application of stone to appear structural and authentic. The goal is to protect the design traditions of the community. It is important for home owners to understand that this applies to properties within Carmel-by-the-Sea and NOT Carmel unincorporated areas which falls solely under the County's regulations.
Pebble Beach falls under the County's regulations and it has another governing entity, the Pebble Beach Company that houses the Del Monte Forest Architectural Design Review. The overall objective of the Del Monte Forest Architectural Design Review is to foster careful design and harmony between structures and the surrounding environment and to enhance the overall desirability of living within the Del Monte Forest.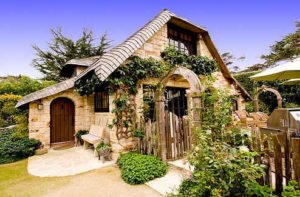 All other cities within the Monterey County fall under the County regulations and note that they most likely will have some local design criteria. The best resource for individual cities planning guidelines is the specific city public website. For more information click on the links below:
Okay, if you actually read to the bottom of this post good for you, you are on your way to getting your home project approved. Remember this is an introduction to some of the information you should know before you begin the building and design process. As always, arm yourself with local, knowledgeable service people, including contractors, designers, Realtors , local planners, and land use attorneys, to help you navigate this complex process. If you or anyone you know is looking to buy a home on our beautiful peninsula please don't hesitate to contact me Nicole Truszkowski at 831.238.7449 or email me at nicoletr@me.com. If you need a referral to a trusted local specialist when it comes to your building and design project call me and I would be happy to refer you to one of my trusted business partners.