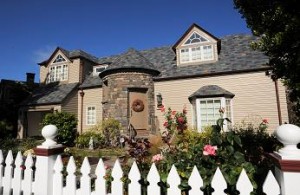 Montereyherald.com, Aug. 26 2010 – the historic Forest Theater in Carmel has celebrated its 100th anniversary this year. Residents of Carmel CA homes and theatergoers on the Monterey Peninsula reminisces their first theater experience under the starlight, huddled in an amphitheater.
"This Sunday, in honor of the 100th anniversary of this cultural icon, the city of Carmel will hold a centennial celebration of the Forest Theater. Open to the public and free to all, the celebration will begin at 3:30 p.m. in Devendorf Park in downtown Carmel. " (Quoted from: http://www.montereyherald.com/ci_15898961?nclick_check=1)
The theater's colorful history goes back to the founding of the city by Frank Powers and Frank Devendorf. According to Mayor Sue McCloud, the two wanted brainworkers to settle in Carmel so they passed the development of Carmel to developers at Stanley and Berkeley, After the earthquake in 1906, many who were left homeless chose to live in Carmel CA homes.
This gave the theater's founder, Herbert Heron a group of loyal audiences, actors, and creators to materialize his dream of an outdoor amphitheater in the woods. His dream to stage plays written by Carmel authors, starring local actors was quickly realized.
The parade to commemorate the centennial of the theater was led by vintage cars and included family members of the most important people behind the establishment of the Forest Theater. Then on 5 p.m. that day, the festivities continued at the Forest Theater itself.
There were also strolling performances and an exhibit about the early days of the forest theater. This was, all in all, a great day for residents of Carmel CA homes.