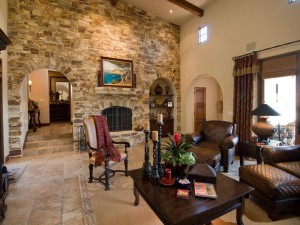 With the recent economic depression, a forecast suggests that real estate industry could take years to recover. The big question circulating in the industry now is, "Is it the best time to sell or is it the worst?" As someone who has a strong motivation to sell, would you try to sell now or hold on for a better market?
Homeowners of Carmel CA homes planning to move may be able to take advantage of a lower financial charge if they would be able to sell their current house. However, they would probably sell it for less than what they had paid for it. In some cases, a lot less especially if it was purchased in the recent years, but may also get good deals with the home they plan to buy for the same reason. On the other hand, if they are not planning to move in to their new house, it would not be a good time to sell their house.
Some listings in prime, high-demand markets come on the market and sell quickly, leaving other sellers in the area confused as to why theirs are not selling or receiving bids from multiple buyers.
Carmel CA homes listings sell quickly because they are priced right for the market. These homes will work long term, which means 10 or more years. They don't need updating; they're in move-in condition. And, they are usually located in high-demand, low-inventory neighborhoods.
It can be frustrating for sellers whose listing does not receive a positive response from the market. Especially if they had put a lot of effort and spent an amount to fix their property up, and thought they had priced it right. They will sometimes need to accept a possibility for a longer period before it sells up and a lower price.
They need to expect a lower price offer if their home has been for a (on the) market for quite some time. Naturally, buyers will try to bargain for a home as cheap as they can get to cover the possibility of any downturn in the future. They need to recognize any financially capable buyers and counter their bargain to make a clean sale at the right market price.
It may take up some time before they can find a buyer for their Carmel CA homes. It's not easy to reach a closing in the market but those who got the patience and perseverance will achieve their goal in time.
A property that already stayed in the market for quite some time does not necessarily mean that it will sell on a good price. The market will forever be in a constant move.
To ensure a closing of their Carmel CA homes, their home needs to be on the market or ready to go on a moment's notice.