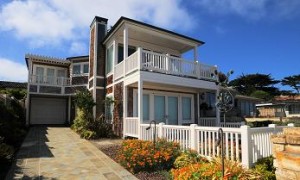 If you haven't yet checked the guest bedroom suite in Carmel CA homes, now is a good time to do it and add in some quick makeover in the process. Usually, guests do or have done some things that they wouldn't tell you otherwise.
Here are some things that guests in Carmel CA homes keep in to themselves, and the solution you can to make their stay more comfortable:
Their water glass left a ring stain on the bedside table. When looking for a suitable nightstand, pick one that you don't have to worry about. You can help people feel relaxed and comfortable by creating their room to be as low-maintenance as possible. Get a table with glass on top so that you need not to worry about water stains anymore.
They bruised their knee while climbing into bed. Instead of callous overhead lighting, try bedside sconces. Not only do they cast a soft, soothing light, guests won't have difficulties on their way back to bed in an unknown space.
They won't tell you that they are hungry. Guests don't want to be caught fumbling through your fridge. Leave a small piece of fruit, like an orange or apple, to cut back their craving for a midnight snack.
Guests won't tell you that they've woken up at the crack of dawn. Installing blackout shades in the guest room of Carmel CA homes is a great option. They work fine when you want to sleep in late, and can also create a darkened, cool room on a summer afternoon.
Nicole Truszkowski specializes in the marketing and selling of Carmel CA Homes, Monterey homes for sale, Big Sur Homes, Pacific Grove homes for sale, Pebble Beach Homes and Carmel Valley CA Homes. You can search all Carmel CA Homes for sale from this site and keep up to date with the local real estate market conditions and community news. Contact Nicole directly at (831) 238-7449.