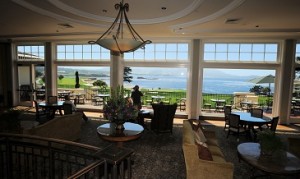 Technology is spreading at warp speeds in real estate. These Tech tools should help you find and manage your own Carmel CA homes.
If you are confused on whether you should rent or buy Carmel CA homes, there are many online calculators that can help you make your decision based on your own financial state. Of course, not all of them are equal. Some skip over significant considerations such as property insurance or taxes.
Trulia.com is a real estate for-sale listings site that also lately started listing rentals, has launched its own rent vs. buy calculator. If you're trying to decide on a city, it also created a Rent vs. Buy Index for 50 major cities. The index evaluates the costs of buying a two-bedroom condo with the costs of renting one.
If you are hitting the road to search for houses on sale, then MapQuest.com can help you. It recently introduced the MapQuestRoutePlanner, which is a free custom tool for users who plans on making multiple stops. The site features a function to make multiple stops and a new tool that allows a user to set it up based on shortest time or distance.
If you have a senior citizen staying in your home, BeClose is a wireless monitoring for Carmel CA homes that connects caregivers to their clients. It has sensors placed around the home that transmit information to BeClose.com for easy monitoring of daily activities.