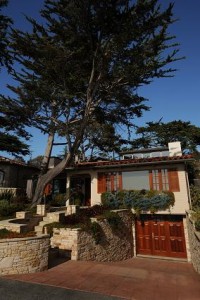 The economy is starting to stabilize and prices of Carmel CA homes are holding. Now is not just a good time to buy homes, it's one of the best times ever.
Here are some of the reasons why now is a good time to buy Carmel CA homes:
The low mortgage rates act as n equity shock absorber. Buyers tend to start building equity after borrowing at today's record-low rates. This means that they have a tendency to absorb a few shocks of the recovering market.
Houses are in move-in condition. Homeowners of Carmel CA homes have spent a great deal on maintenance and repair. Those who have been holding back maintained the good conditions of their houses while they waited. When the houses appear in the market, they appear more attractive than those tattered foreclosures.
Terrific houses are coming on the market. Foreclosures are beginning to clear the system and this is the beginning of desirable properties entering the market.
Appraisal regulations are finally aligned with market realities. In a move by Fannie Mae adjusting appraisal guidelines, this gives appraisers more flexibility to set prices that shows the current market. This makes sure that deals for Carmel CA homes will be completed.
There exists plenty of programs. Homes are now cheaper than they have been for years, but communities have stuck by housing programs that supports middle class families to purchase houses. Qualified buyers can get a big boost by taking advantage of one of these programs and today's low mortgage rates.