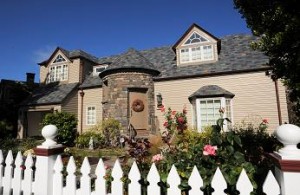 If you wish to expand Carmel CA homes to make it aesthetically pleasing without having to go to the trouble of remodeling it, then the trick is to deceive the eye into seeing a more spacious room. Here are some tips to make your tight place seem a bit roomier than it actually is:
Apply similar colors and textures. Using colors on opposite ends of the color wheel breaks up a room and makes each of the pieces seem smaller than one continuous color. As windows often become a focal point, it's important to use a blind that doesn't divert from the openness the window provides. Neutral colors are the best bet, blending into wall colors.
Placing one large mirror on the wall reflects light which makes rooms look larger. A single mirror will also create the illusion of doubling the room. While ceiling to floor mirrors have fallen out of fashion for most, they do expand a room.
Bringing the outdoors in is a popular expression for designers. Using a scenic image that is well lighted, framed with blinds lets people feel they are closer to the outdoors and helps expand a small room. Try to stay away from several small pieces of art as they tend to break up the room and make it feel smaller.
One of the biggest distractions in a room is clutter. The more there is in a room, the smaller it will feel. Create a focal point, whether it's the window, bed, a sofa or painting and work around that. Keep only what is essential for the room to function and maintain the cleanliness of Carmel CA homes.
If you feel that Carmel CA homes is too small for your whole family, then every little space counts.