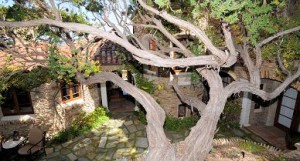 If you are desperately trying to sell Carmel CA homes in an unrealistic price or always thinking about worst-case scenarios, then you might be suffering from a clinical stress caused by the real estate market.
A few years back, home sellers were having it easy. Multiple offers created record-high home prices. Buyer financing was just an afterthought. The real estate market was a seller's dream.
But then, the housing crisis happened and everything changed. In what has been called buyer's market without buyers, home sellers find themselves trapped in extended servitude to the place they once called home. Sellers of Carmel CA homes must keep their homes presentable, clean, hygienic, and devoid of any personal effects that might turn-off potential buyers.
Here are some tips on how to avoid getting stressed while selling Carmel CA homes:
Don't overestimate the threat. It is a natural reaction when stressed to imagine that the worst-case scenario is imminent. This is a good time to remind yourself that many less-dire outcomes are far more likely.
Access your resources. Catalog your skills, professional and personal resources, and successes in your life.
Take good care of yourself. Don't stop your healthy routines. If you have to cut back your gym membership, get out and walk. See a doctor and dentist on a regular basis. Eat well and get good rest.
Don't go for it alone if it becomes overwhelming. Don't just suffer with your problems and burn out friends and family by talking about your problems. Community-based agencies are available with few or no fees to provide counseling and help you cope.
Fight stress. Practice active and passive relaxation, meditation, yoga, progressive muscle relaxation exercises and slow, deep breathing.